Comedy Legends Series 3
Barry Cryer's Comedy Legends to return for a third series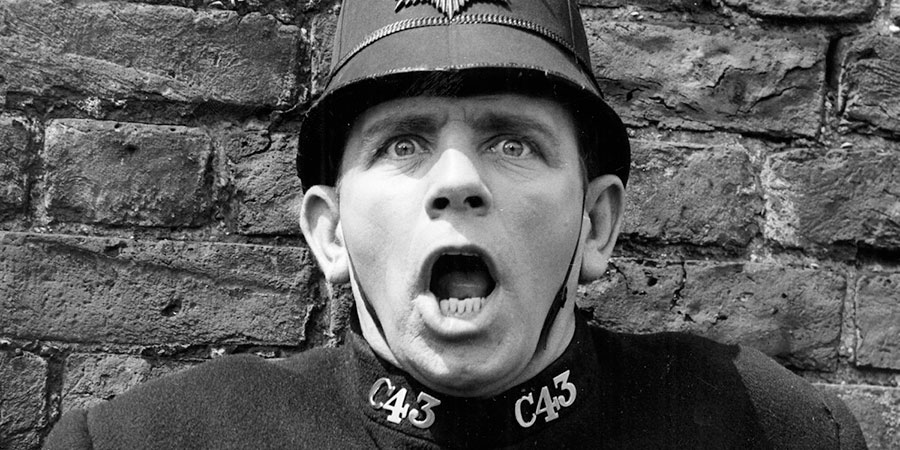 Kenneth Williams and Norman Wisdom (pictured) are among those who will feature in the third series of Comedy Legends on Sky Arts, British Comedy Guide can reveal.
Once again fronted by Barry Cryer, production on the ten-part series is underway, to air later this year.
Other subjects of the new series, which includes British and American stars, are Charlie Chaplin, Eric Sykes, Alastair Sim, Leslie Phillips, Julia Louis-Dreyfus, Chevy Chase, John Candy and Bob Newhart.
The prolific Cryer will share his personal recollection of working with the likes of Williams, Wisdom, Sykes and Phillips, alongside contributions from guests including Tony Hawks.
Speaking on the occasion of Wisdom's death in 2010, Cryer said: "He was a formidable entertainer. Physically he might have been slight but as a performer he was astonishing and very skilled at slapstick.
"I saw Norman on stage many times and he was an incredible presence" he told the Mirror. "I did a show with him at the Mermaid Theatre in London. It was a few years ago and he wasn't a young man even then. But Norman came on stage to enormous applause and then went to perch on the piano, but kept slipping off. So he went back to the side of the stage and took a run at the piano.
"He dived, slid right across the top at speed and fell down the other side to enormous applause. There was no mattress or any cushioning on the other side, nothing to break his fall. But he got up to huge laughter. I thought - you really are something. It was just amazing."
Sky Arts will be available free-to-air for the first time when it launches on Freeview on Thursday 17th September. Forthcoming programming includes Boswell & Johnson's Scottish Roadtrip, in which Frank Skinner and crime writer Denise Mina recreate Samuel Johnson and James Boswell's famous 1773 Grand Tour of Scotland; Scottish musician-humourist Ivor Cutler profiled by musician KT Tunstall; and the fourth series of the Urban Myths comedy plays.
These include Game Of Thrones stars John Bradley and Mark Addy in Les Dawson's Parisienne Adventure, portraying the late comic in different periods of his life, written by The League Of Gentlemen's Steve Pemberton; Katherine Ryan and Jessica Barden starring as Joan Rivers and Barbra Streisand in a short that had the working title When Barbra Kissed Joan; Orson Welles In Norwich, starring Robbie Coltrane as the legendary film director and also featuring Craig Ferguson and Derry Girls' Saoirse-Monica Jackson; and Hendrix And Handel, starring Zach Wyatt as Jimi Hendrix and David Haig as George Friedric Handel, musical geniuses who lived at the same London address centuries apart.
---
For updates, click the button below.
Share this page