Taskmaster moves to Channel 4
Taskmaster moves to Channel 4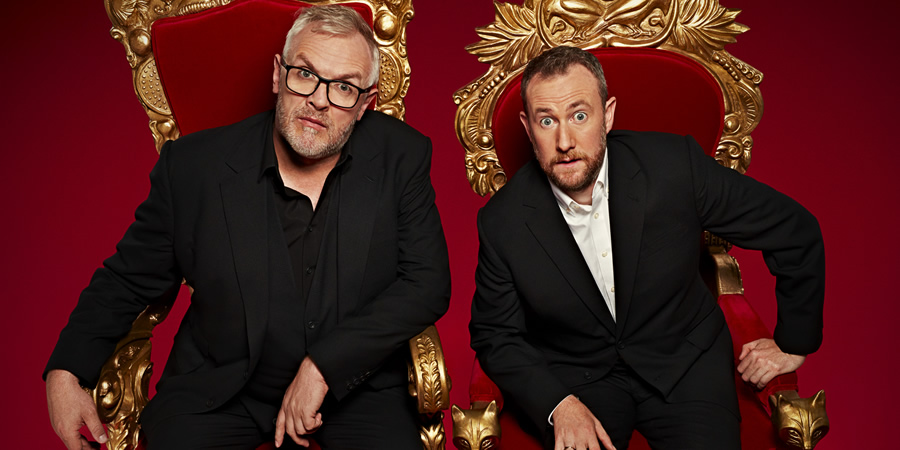 Channel 4 has secured the rights to broadcast Taskmaster.
The broadcaster has agreed a six series deal with production company Avalon that will see it take over from UKTV channel Dave as the home of the hit comedy challenge format.
Channel 4 will broadcast two series a year, beginning in late 2020.
Alex Horne, the show's creator, says: "We've had an amazing nine series on Dave and I'd like to thank UKTV for letting us do such ridiculous things for so long. Greg and I are looking forward to getting started on a new series for Channel 4 from next year. It seems like the right time to move to a channel with a broader audience and I can reassure people who like the show that it won't be changing one bit and I'll still be forced to do things no one should ever have to do."
Writing on Twitter, he added:
See tweet
The Taskmaster, Greg Davies, adds: "For the first time in our working relationship I agree with little Alex Horne. The nine series on UKTV have been a joy and I would echo his thanks to all involved. I do take issue with the notion that the show will remain exactly the same however as I have made it my personal mission to break his spirit. I will remain even handed with contestants of course, but it really is going to get unpleasant for him. Peace."
Ian Katz, Channel 4's director of programmes, comments: "Taskmaster is anarchic, original and a brilliant springboard for new comic talent. It's everything we look for in a Channel 4 show and like millions of others I'm a massive fan so I'm delighted it will soon be taking its place in our unrivalled slate of scripted and studio comedy."
Karl Warner, controller of E4, which will support the series with repeats, says: "Not only is Taskmaster one of the best formats on TV, it's also one of the best launch pads for new talent. I'm thrilled we're getting to build on its success across Channel 4 and E4 and can't wait to start working with Alex, Greg and the team at Avalon."
Jon Thoday from producers Avalon adds: "We are delighted Taskmaster will have a new home at Channel 4. I would like to thank Steve North, Richard Watsham and Hilary Rosen at UKTV as well as all the other people who have helped make the show such a success."
Series 10 of Taskmaster will be broadcast on Channel 4 and repeated on E4 from late 2020.
---
For updates, click the button below.
Share this page