Stand Up Sketch Show Series 2
The Stand Up Sketch Show gets second series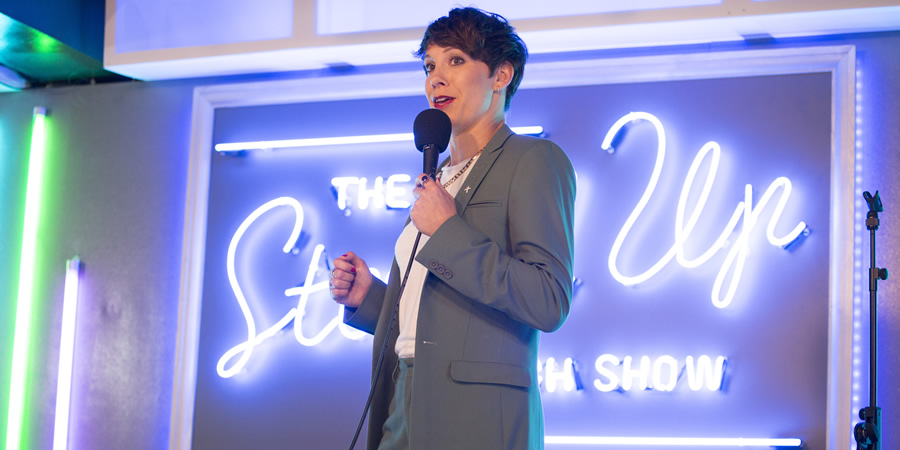 ITV2 has ordered a second series of The Stand Up Sketch Show.
The format, which launched on the channel in January, sees stand-up comedians performing routines in front of a live audience, with the footage intercut with sketch recreations of the stories, involving themselves alongside actors.
ITV says of the show: "From established stand-up routines by some of the nation's best loved comedians, to brand new material from Britain's most exciting up and coming talent. The Stand Up Sketch Show is doing what no comedy has ever done before.
"Each sketch begins with a comedian telling their story on stage in front of a live audience, before shifting into a surreal reconstruction of the material. Using some of the circuit's funniest material, the reconstructions will feature visual jokes, supporting performances, ridiculous props and absolutely killer comedy."
Comedians involved in the first series included Joel Dommett, Felicity Ward, Dane Baptiste, Darren Harriott, Tom Allen, Russell Kane, London Hughes, Suzi Ruffell, Seann Walsh, Fern Brady and Tom Allen.
Saskia Schuster, ITV's Comedy Controller, says: "The Stand Up Sketch Show quickly established itself as a fast paced format that delivered the laughs from well known and up and coming comedy talent."
ITV2 also confirmed the return of panel show Don't Hate The Playaz today.
ITV's Head of Digital Channels, Paul Mortimer, comments: "Don't Hate The Playaz and The Stand Up Sketch Show were creative and original commissions for [y]ITV2[/y] and we're delighted both shows resonated with our younger audience."
Series 2 of The Stand Up Sketch Show, which will comprise of six half-hour episodes, will be filmed later this year, for broadcast on ITV2 in early 2020.
Below is a clip from the first series, in which Glenn Moore talks about the time he made an unfortunate mistake on the radio:
---
For updates, click the button below.
Share this page