Al Murray Quest quiz show
Al Murray to host pub quiz show on Quest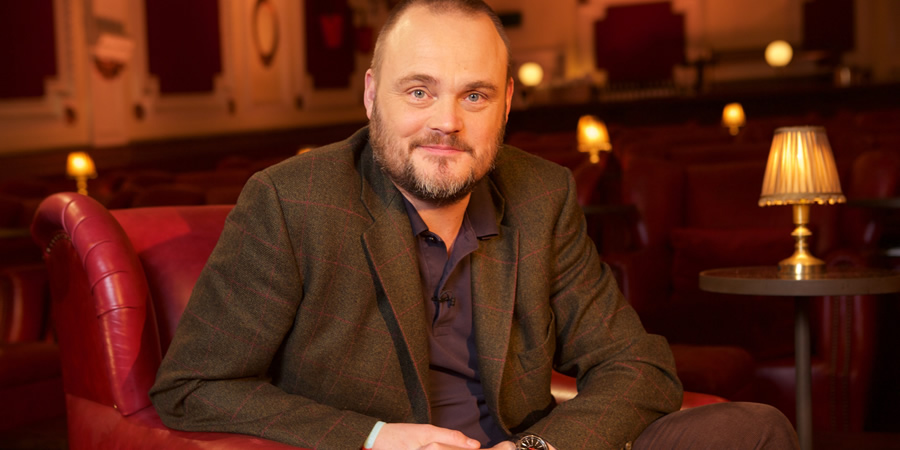 Al Murray is to host a new 'pub quiz' format on TV channel Quest.
Al Murray's Great British Pub Quiz will see the Pub Landlord star "pitting the UK's most passionate pub quiz teams against each other".
Producers Avalon explain: "In each episode, Al is joined by two existing pub quiz teams, each joined by a special celebrity guest, to battle it out to win the "golden tankard" and a cash prize. The series will be filmed with a live audience in a studio designed with all the characteristics of a working pub."
They add: "The quiz includes classic pub quiz style questions on a range of topics, with picture rounds, mystery objects and brain teasers."
Extras and Mister Winner star Shaun Williamson will play the show's resident barman and score keeper. The EastEnders actor is no stranger to quizzes as a three-time Celebrity Pointless winner, and has also won Celebrity Mastermind, Celebrity Eggheads and The Chase.
Al Murray's Great British Pub Quiz will be Quest's first comedy commission. The Discovery-owned channel has significantly invested in the format, ordering 21 hour-long episodes.
Simon Downing from the broadcaster says: "Al Murray's Great British Pub Quiz marks Quest's first move into comedy entertainment formats as we seek to broaden the channel's appeal. With Al's legendary comedic talent, this is a fresh take on a game show that apes traditional pub quizzes and has great potential to excite Quest fans and engage new audiences. It comes on the back of an exciting year for Quest where ratings have reached record highs and we've diversified our schedule with the EFL highlights."
Jamie Isaacs, executive producer for Avalon, comments: "Quest is really hitting its stride. It's great to be working with Al Murray and the team at Quest on this entertaining new show at such an exciting time in the channel's evolution."
Al Murray says: "It's very exciting to be putting the Quest into Question with the Great British Pub Quiz. You're going to see some of the finest quizzing minds in the country duking it out as well as the most knowledgeable barman on the planet, Shaun Williamson, do his quizzing thing."
A second pilot episode of Al Murray's Great British Pub Quiz will be filmed in London tonight (7th November), ahead of the full series being recorded in the new year.
The series is expected to be shown on Quest later in 2019. The free-to-air channel can be found on Freeview, Freesat, Sky and Virgin Media.
---
For updates, click the button below.
Share this page