Mister Winner series
Filming starts on BBC One series Mister Winner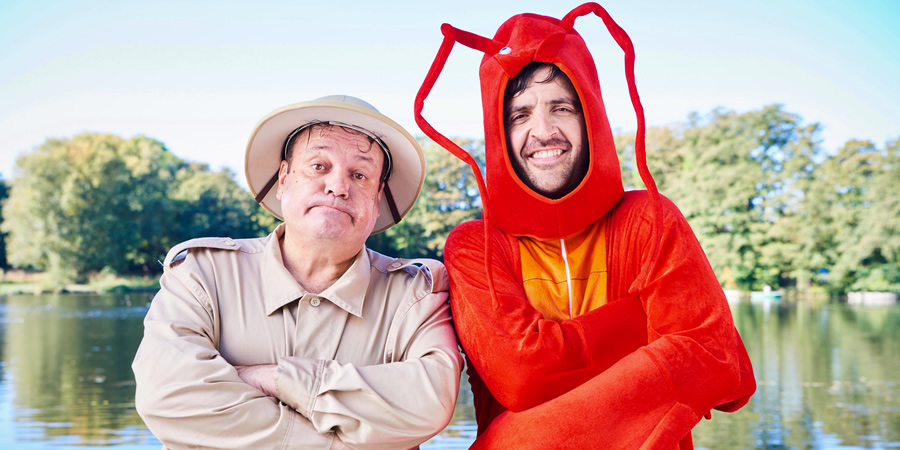 Filming is underway on Mister Winner, the BBC One sitcom series starring Spencer Jones.
A six-part series of the comedy is currently being made, following from a pilot broadcast in September 2017 as part of the BBC's Comedy Playhouse strand.
The sitcom focuses on the ironically named Leslie Winner, who, despite his best intentions, forever finds himself in disastrous situations.
Lucy Pearman will play his put upon fiancée Jemma, taking over from Aimee-Ffion Edwards who played the role in the pilot.
Shaun Williamson will reprise his role as Jemma's father Chris for the series, with The Brittas Empire star Harriet Thorpe joining as Leslie's mother, Sharon.
Other regular characters in the series will include Oliver Maltman as Sharon's younger boyfriend Steve, and Leon Annor as Leslie's best mate, Cooper.
The BBC explains: "Leslie Winner is an eternally-optimistic klutz with his heart in the right place. Somehow, despite his calamitous nature, he has found love with his fiancée Jemma and they are preparing for their wedding. The pressure is on Leslie to find, and keep a job, pay for the honeymoon and keep his father-in-law happy, his mum and her new boyfriend happy and hang on to Jemma long enough to walk up the aisle together. Will Leslie be a winner or will his surname continue to be ironic?"
Spencer Jones comments: "Two weeks ago, we were in so much debt that my missus had to hide our car a few streets away from the bailiffs. This week I'm the lead in a BBC One sitcom. Welcome to the entertainment industry. I really hope people like the show because I can't find the car and the missus can't remember where she parked it."
Shaun Williamson says: "I'm delighted to be part of Mister Winner, alongside the brilliant Lucy and Spencer. Leslie is like the son in law I never wanted. I have to keep reminding myself he's not real or I'd never sleep at night."
Chris Sussman, BBC Studios' Head of Comedy and executive producer of Mister Winner, says: "Spencer Jones is a very funny man but a massive liability, and I can't believe we've let him loose around some very expensive production equipment. Let's hope the BBC's insurance premiums are up to date."
Mister Winner - which is currently a working title and may change before the series is broadcast - is written by Matt Morgan, produced by Richard Webb and directed by Andrew Chaplin.
The series is expected to be shown on BBC One in 2019.
---
For updates, click the button below.
Share this page