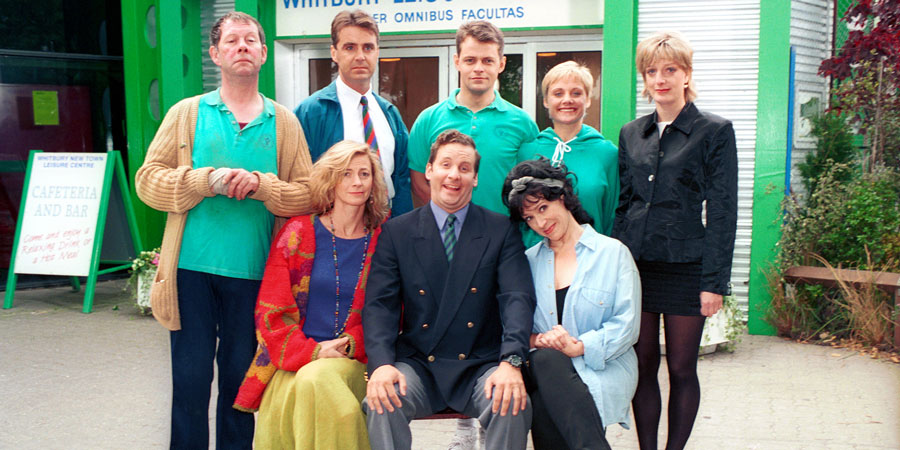 Genre

Sitcom

Broadcast

Channel

Episodes

52 (7 series), plus 2 Children In Need specials

Creators

Starring

Chris Barrie, Pippa Haywood, Julia St. John, Mike Burns, Russell Porter, Tim Marriott, Harriet Thorpe, Judy Flynn and others

Writers

Directors

Producer
Gordon Brittas is the manager of the Whitbury New Town Leisure Centre. Despite his ambition and good intentions, everything seems to go wrong when he's around. While Brittas is busy dreaming up new ways to make the lives of his staff more difficult, his assistant Laura does her best to keep the Leisure Centre operational. Helen Brittas meanwhile tries to retain her sanity as she struggles to cope with her husband.