Lenny Henry 60th Special
BBC special to celebrate Sir Lenny Henry on his 60th birthday
To mark Sir Lenny Henry's 60th birthday, the BBC will broadcast a new TV special about the comedian and actor
Hosted by Sir Trevor McDonald, it will see Henry taking a light-hearted look back at his various shows
The BBC says of the comedy special: "There'll be new sketches featuring a number of special guests"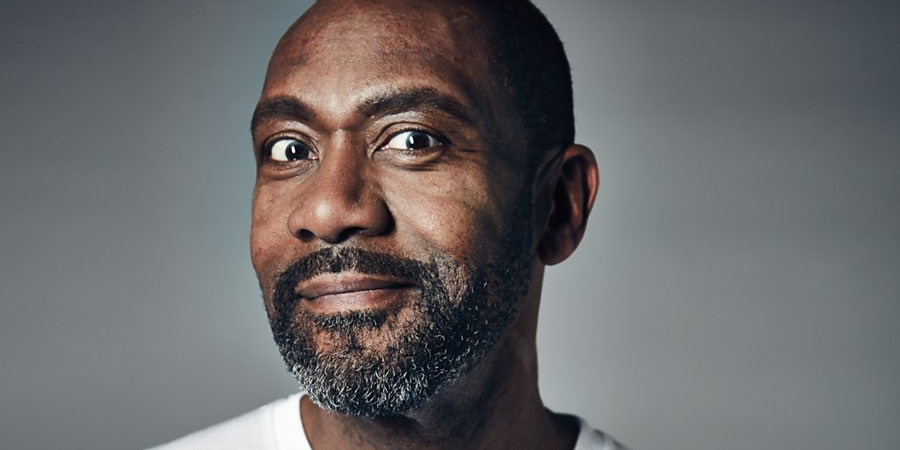 The BBC is to broadcast a one-off special which takes a "light-hearted look" at Sir Lenny Henry's career, featuring the star himself talking about his work and starring in new sketches.
The special has been commissioned to coincide with the comedian and actor turning 60.
The BBC explains: "In 1975, a 16-year-old Lenny Henry bunked off school to appear on New Faces. In 2018, after a long and glittering career, Sir Lenny is 60 - the perfect excuse to celebrate a man who has made a unique impact on British comedy.
"Hosted by Sir Trevor McDonald and filmed in front of a studio audience, Lenny will take a light-hearted look back at his career. The special will feature archive clips from a TV career that started 43 years ago and hasn't stopped since. We'll revisit all his favourite characters, from Theophilus P. Wildebeeste to Delbert Wilkins, Deakus to Mister Lister. And there'll be new sketches featuring a number of special guests."
BBC comedy controller Shane Allen, who commissioned the one-hour special, says: "Lenny's unparalleled career is down to his superb versatility and huge charisma. This landmark special hosted by Sir Trevor McDonald gives audiences the chance to celebrate this well-loved larger than life talent by going back to his origins as a comedy whirlwind with a phenomenal talent to create and inhabit characters. It's going to be more than oookaaay!"
Lenny Henry himself says: "This is a great honour. I'm very chuffed to have my comedy work celebrated like this. One of the reasons I became a comedy performer was because of the rich and varied palette of comedy broadcast on the BBC throughout my childhood. I was hooked and my early career displays the connection. I'm a comedy consumer now, but my teens were marked by my family's tendency to sit round the television and watch everything. So big up Auntie Beeb - you're the reason I'm here..."
Chris Sussman from BBC Studios comments: "Lenny has been on our TV screens for so long it's hard to believe he's only sixty. Given how much he's done for the BBC over the years, it's only fitting we're celebrating his birthday with a glorious special on BBC One."
This won't be the first time Henry has revived some of his characters. In 2012 he hosted The One Lenny Henry, a special which saw him starring in various sketches.
The new programme currently has the working title Lenny Henry's 60th Birthday Special. Further details will be announced in due course. It is expected to be broadcast at the end of August, with Henry having been born on 29th August.
---
For updates, click the button below.
Share this page