Eddie Braben biopic
BBC Four announces Eddie Braben biopic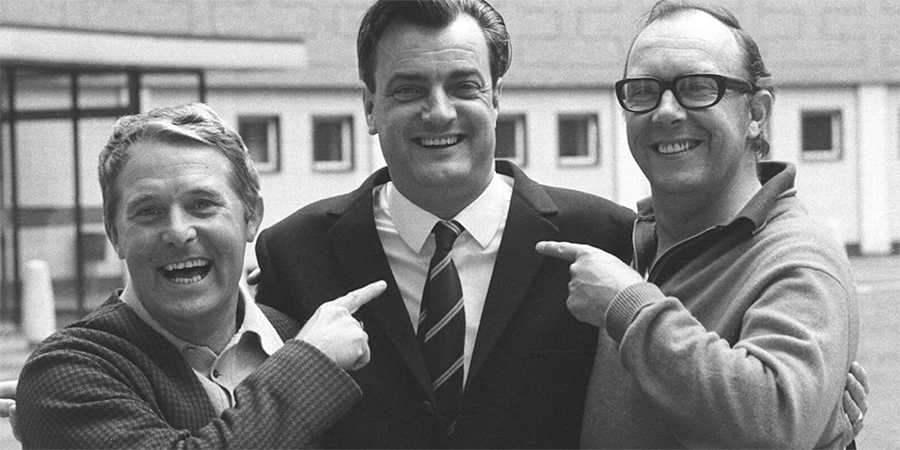 The BBC is to broadcast a new biographical film about comedy script writer Eddie Braben.
BBC Four has ordered a one-off comedy drama from Neil Forsyth about the writer often dubbed "the man who made Eric & Ernie".
Braben was the lead writer for Morecambe & Wise through the most celebrated years of their career, for more than a decade from the late 1960s, including their rise to super-stardom in The Morecambe & Wise Show.
A Liverpudlian, Eddie Braben had previously written for comics including Ken Dodd and was brought in by BBC bosses for the pair's second series, after the departure of their original writers, Dick Green and Sid Hills.
The channel explains: "They were called The Golden Triangle - Morecambe, Wise and Braben. For over a decade, the writer Eddie Braben penned Morecambe and Wise's material, and reshaped the double act into the Eric and Ernie that the nation took to its heart. But it wasn't all sunshine.
"Written by Neil Forsyth (Bob Servant, Waiting For Andre), Eric, Ernie And Me celebrates the man behind Morecambe and Wise's greatest successes, culminating in their iconic 1977 Christmas Show, whilst showing the pressure and pain he went through to help create Britain's most beloved double act."
The single 60-minute episode is being produced by Objective for broadcast this Christmas.
---
For updates, click the buttons below.
Share this page