Mrs Brown and Graham Norton
BBC extends Mrs Brown's Boys and Graham Norton deals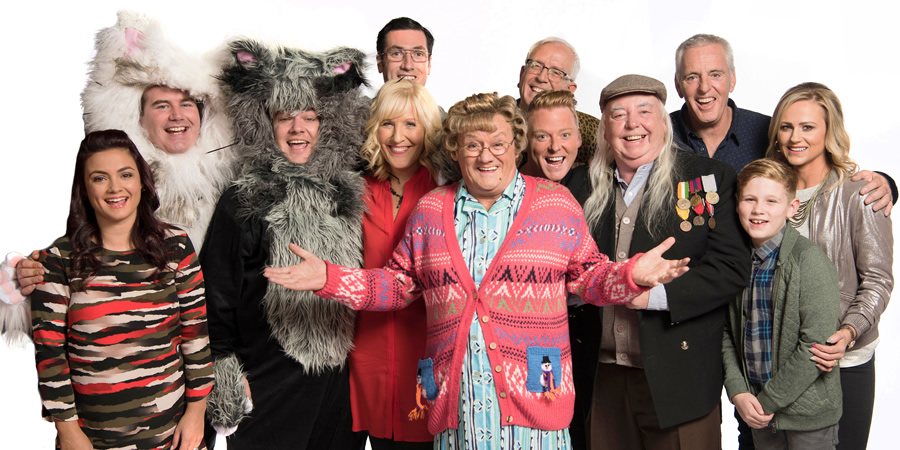 The BBC has signed deals to keep Mrs Brown's Boys and The Graham Norton Show on BBC One until at least 2020.
The Mirror reports that Mrs Brown's Boys star Brendan O'Carroll said back-stage at the National TV Awards: "The BBC have ordered two Christmas specials a year up to 2020." The corporation has since confirmed the news.
On Wednesday, Mrs Brown's Boys was voted by viewers to be named the winner of the Best Comedy title. Speaking about the prize yesterday, O'Carroll said: "I'm stunned by the generosity of our audience and it was all topped off last night by being presented with it by Sir Ken Dodd."
The sitcom is expected to return to screens in December for the now customary two Christmas specials, with the cast continuing to tour a live version of the characters' exploits in the meantime.
The next TV project for the team is an entertainment show fronted by the characters. All Round To Mrs Brown's is due to be filmed on the sitcom's set in Glasgow from March and will see "mammy make mischief with celebrity guests, surprise audience shenanigans and outrageous stunts, all in front of a live studio audience".
Talking to reporters at the NTAs, O'Carroll explained: "It's kind of a hybrid show, it will be presented from the house. Mrs Brown will have interaction with the audience and we have a craic there."
He added: "Cathy [played by Jennifer Gibney] has her own vlog where she will have her own special guests. One of them has to bring their own mother, who Mrs Brown will interview in the kitchen."
The Graham Norton Show extended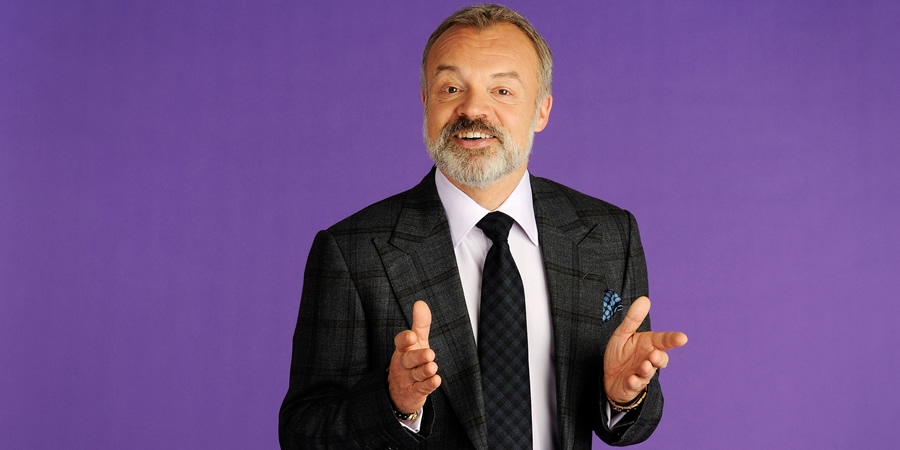 Graham Norton also used his appearance at the National Television Awards - where he was presented with the Special Recognition Award - to announce the BBC had extended the deal for his Friday night chat show.
He revealed: "I think we've just done a deal for another three years, which right now feels like a long time."
Asked about potential future guests to talk to, he said: "Honestly the wish list is a really hard one now. My go to answer used to be Madonna, but then we got her." He added: "We've never had Brad Pitt, so let's name him and see if that comes true."
Speaking about being presented with the special award, the star admitted he was "flabbergasted", adding "To see that film, that footage they're putting together, you don't think like that - you don't think about it. But to realise you've done quite a lot, that is overwhelming and moving. Those people that said yes to being in that film, someone like Dolly Parton, to be bothered. I'm so touched that they were all in it."
Series 20 of The Graham Norton Show is currently airing on Friday nights, and Norton is also currently co-presenting BBC One's Saturday night talent search show Let It Shine.
If talk from the NTAs is to believed, there could be some crossover between All Round To Mrs Brown's and The Graham Norton Show. Jennifer Gibney told reporters the All Round To Mrs Brown's team would like Norton to appear on their show as a guest, with Brendan O'Carroll adding that he suggested to Norton they should do a "swap" when Norton asked him to appear as a guest on a future edition of his chat show.
Share this page