Taskmaster Series 4
Taskmaster Series 4 line-up revealed
Taskmaster 4 starts on Tuesday 25th April 2017 at 9pm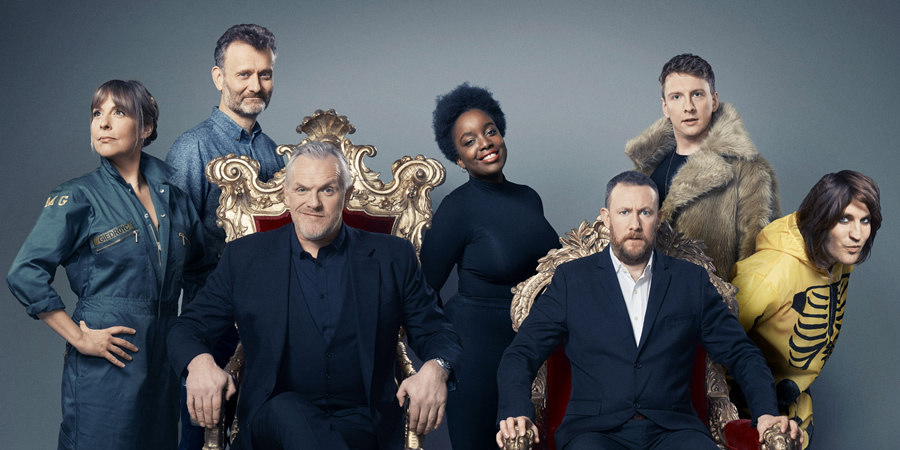 Channel Dave has confirmed the line-up for the fourth series of comedy challenge show Taskmaster.
Comic character actor Lolly Adefope, Outnumbered and Mock The Week star Hugh Dennis, The Mighty Boosh's Noel Fielding, Bake Off host and comedian Mel Giedroyc, and stand-up comic Joe Lycett, will be the competitors joining hosts Alex Horne and Greg Davies for the next series of the show.
With Taskmaster proving to be a ratings and critical success, it was announced last month that UKTV had ordered two more series of the format for 2017, Series 4 and Series 5. The series lengths are also being extended to eight episodes each.
Speaking at the time of the recommission, show creator Alex Horne said: "As the Taskmaster's personal secretary and trainer I have been instructed to state that we're both satisfied that a total of ten apparently intelligent comedians will be doing more stupid things stupidly for Mr Davies. The Taskmaster has even bought me a caravan so this time I will be constantly on site to watch the desperate attempts and report back, before he ignores me and judges them."
UKTV commissioner Hilary Rosen added: "Greg and Alex are growing into an irresistible double act and it's a joy to watch the tasks unfold on each of the series. I'm thrilled to commission not just one, but two new series for the channel and look forward to getting our next contestants lined up."
More detail about Series 4 will be revealed nearer the broadcast, and the contestants for Series 5 will also be signed up and announced in due course.
This story was updated on the 5th April to include the official picture.
Share this page