Roald Dahl's Revolting Rhymes
David Walliams and Rob Brydon to voice Roald Dahl's Revolting Rhymes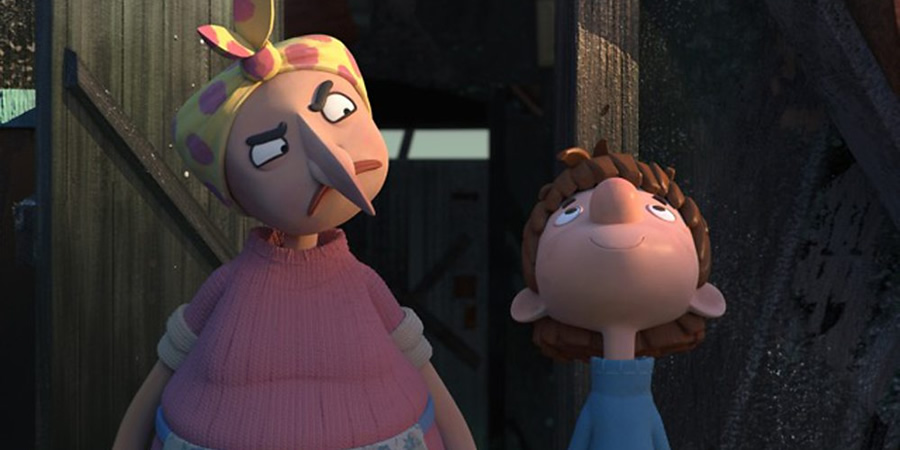 BBC One has announced an animated version of Roald Dahl's Revolting Rhymes.
The two part series, which will be shown on TV this Christmas, will feature an all-star cast, including David Walliams and Rob Brydon.
Revolting Rhymes, written in 1982 by Roald Dahl, is a collection of six witty rhymes which retell classic fairy tales with playful twists and surprising endings. Animation studio Magic Light Pictures has now animated five of these for the BBC.
The chosen stories are Little Red Riding Hood, Snow-White, Three Little Pigs, Jack and the Beanstalk and Cinderella.
Walliams and Brydon will play various roles in the show, including voicing the Ugly Sisters, as well as Jack's Mother and the King respectively. Meanwhile Friday Night Dinner star Tamsin Greig will lend her voice to the roles of the Babysitter and Miss Maclahose.
David Walliams says: "I absolutely loved working on these films. I'm a massive fan of Dahl's work and to be able to voice his characters was a real treat."
Other stars include Bertie Carvel, who plays both the Magic Mirror and the Prince; Gemma Chan as Snow White; Rose Leslie as Red Riding Hood; Isaac Hempstead Wright as Jack; and Bel Powley as Cindy.
The Wire star Dominic West will lead the cast, playing the Wolf, who narrates all the stories. He says: "Voicing the Wolf in these wonderful films was a huge amount of fun. The incredible poems written by Roald Dahl have been beautifully brought to life by the production team and I was delighted to take part in the project. I look forward to enjoying them with the family this Christmas."
Magic Light Pictures is the studio who have previously worked with the BBC to make highly rated Christmas films including Stick Man, Room On The Broom and The Gruffalo. Directors Jan Lachauer and Jakob Schuh, who have been nominated for an Oscar for their work, have created Revolting Rhymes in a similar style to Quentin Blake's distinctive illustrations in the book.
Martin Pope, co-founder of Magic Light Pictures, comments: "It's been an amazing honour to bring these wonderful rhymes to life. Working with the inspiration of Roald Dahl's words and Quentin Blake's drawings has been fantastic. These twisted yet classic fairy tales have enabled our gifted directors Jakob Schuh and Jan Lachauer to create something magical and refreshing."
Elizabeth Kilgarriff from the BBC adds: "Martin Pope and Michael Rose have once again worked their magic to bring us an animation to delight our BBC One audience this Christmas. Beautiful visuals combined with an extraordinary cast bring Roald Dahl's wonderful rhymes to life in what promises to be a huge Christmas treat."
Luke Kelly, who is Roald Dahl's grandson and acts as the Managing Director of The Roald Dahl Literary Estate, says: "2016 has been an extraordinary year for Roald Dahl as we've seen his centenary marked worldwide in delightfully creative ways. Magic Light's wonderful adaptation of Revolting Rhymes ensures that we finish this momentous year on a real high point."
The two Revolting Rhymes specials, each half an hour in length, will be shown on BBC One this Christmas.
Share this page