Forgotten Hancock script rediscovered
Forgotten Hancock script rediscovered
---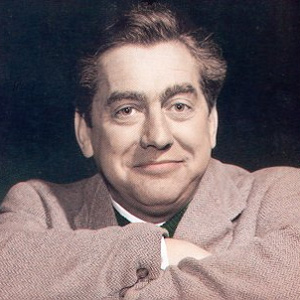 A long-forgotten script for Tony Hancock has been rediscovered in BBC archives.
Vacant Lot would have starred Hancock, and was developed by the star and his friend and early writer, Larry Stephens, for a potential radio series in 1952.
Notably, the script pre-dates Hancock's Half Hour by two years. The landmark radio series, regularly and incorrectly referred to as the first British sitcom, marked its 61st anniversary yesterday, 2nd November 2015.
The Vacant Lot pilot would have seen Hancock star as a blundering and pompous auctioneer and estate agent, regarded with amused tolerance by the local community.
The programme was intended to consist of a complete, single story and would have had no musical breaks, as was then the norm.
The title 'Vacant Lot' was later used for a 1967 ABC sitcom starring Bill Fraser and Alfie Bass.
Julie Warren rediscovered Stephens's script in the BBC's archives whilst researching for a biography of Larry Stephens, who died aged just 35 in 1959.
She explains of Vacant Lot's fate: "Auditions for a trial recording took place on the 27th and 28th of October 1952 with Peter Sellers and Spike Milligan both considered for parts.
"It had been conceived and written as a non-audience show but the BBC's Heads of Variety couldn't decide whether to invite a studio audience or not and even suggested recording the programme twice on the same day to try out both scenarios. Hancock and Stephens felt this would necessitate different scripts and casts and so the Variety Department reconsidered and consented to the non-audience format.
"A few days later they changed their minds again. The Planners wouldn't agree to an amended date for the recording until they had seen a new script and an exasperated Hancock declared that rather than delay the project once again he would prefer that it was dropped. It was therefore shelved in November 1952 and has remained in the archives ever since."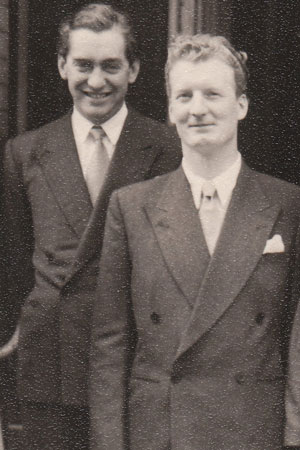 Larry Stephens was born in West Bromwich in 1923. A promising jazz pianist career was interrupted by WWII and after serving as an officer with No. 5 Commando in India and Burma, he moved to London and struck up a friendship with Tony Hancock, becoming the sole writer of Hancock's stage material.
Hancock introduced him to Peter Sellers, Harry Secombe, Spike Milligan and Michael Bentine and together they created The Goon Show. As one of the main writers throughout The Goon Show's nine-year run, Stephens's experiences and acquaintances became themes and characters within the show.
He was also a regular writer for the most popular television comedy of the 1950s, The Army Game, and wrote for many other leading actors and comedians including supplying one-liners for Ealing comedy The Ladykillers. His turbulent marriage to a catwalk model had a profound effect on his health and is likely to have contributed to his death in 1959 from a brain haemorrhage caused by hypertension, aged just 35.
A colleague of Ray Galton, Alan Simpson, Milligan, Eric Sykes and Stephens at their writing agency, Associated London Scripts, John Antrobus says: "Larry Stephens was the Scarlet Pimpernel of the scriptwriting world. His mind was active, sparking people into all sorts of directions: producers, comedians and other writers. He seemed not to care too much if they continued the journey without him. He was in that world but not of it. He could give to it but it could not entirely satisfy him.
"He was perhaps - I cannot vouch for this - a casualty of the war. He tried to laugh off the days when he had been engaged in the slaughter of his brothers and sisters who were officially called 'The Enemy'. But for a soul as sensitive as Larry not all his outpouring talents could compensate for the sorrow. Perhaps he was content to be remembered with his comrades, 'at the going down of the sun...'"
Stephens resurrected some of the Vacant Lot characters in 1953 when asked to write a one-off play for Brian Reece called Welcome To Welkham, to fill a last-minute gap in the schedules. Elements of Vacant Lot also appeared in The Goon Show, for which Stephens was a founding member and regular writer.
Julie Warren says of the script: "You can really hear Hancock's voice when reading Vacant Lot and I'd love to see it performed. It's like the 'missing link' of British comedy history."
Share this page