Alan Davies returns with As Yet Untitled Series 3
Alan Davies returns with As Yet Untitled Series 3
---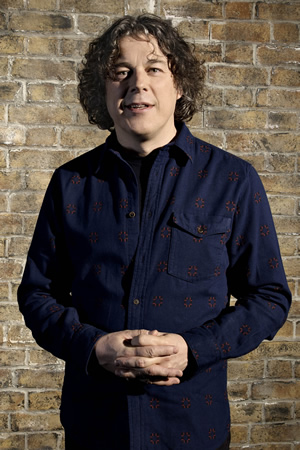 Alan Davies will present another series of his As Yet Untitled chat show format for Dave.
Alan Davies As Yet Untitled Series 3 will consist of another 10 hour-long episodes.
Each episode sees Davies chairing a round-table discussion between four other guests, entirely unscripted.
Davies is initially primed with just one quirky fact about each guest in order to prompt a hopefully humourous anecdote and spark chat between them.
The programme is rounded off as Davies picks a choice quote from their discussions as a suitable title to summarise the episode that has just taken place.
Titles to date have included Until I'm Married Or You're Dead, The Pig Knows You're Frightened, Hello, Can I Have A Bath? and Thwarted Sex Pests.
The first series of As Yet Untitled ran for just five episodes across a single week in June 2014, with guests including Noel Fielding, Katherine Ryan, Bob Mortimer, Ross Noble, Liza Tarbuck and Jessica Hynes.
An extended length second series concluded in March, having run for eleven episodes including one Unseen out-takes special.
Guests joining Alan in Series 2 included Jimmy Carr, Grace Dent, Julian Clary, Ricky Tomlinson, Sara Pascoe, Roisin Conaty and Rob Delaney.
Iain Coyle, Commissioning Executive from Dave's owner, UKTV, told us today: "I'm very proud of As Yet Untitled and delighted we're doing another run. It's a uniquely warm, hilarious and intimate gem of a chatshow in our schedule. Like taking a warm bath with Alan Davies and a bunch of comedians. I'm pleased that Dave viewers seem to enjoy it as much as I do."
The third series will be recorded at The Hospital Club in Covent Garden, Central London. Tickets are available now via our free tickets page
Here is a clip from Series 2 in which actor and musical star Michael Ball tells of an early-1990s encounter with pop superstar Cher.
Share this page