BBC Four's Detectorists to return for Series 2
BBC Four's Detectorists to return for Series 2
---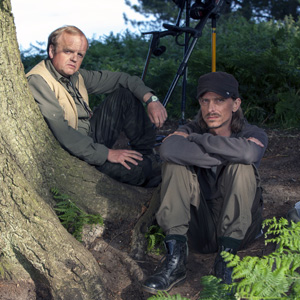 BBC Four comedy Detectorists is to return for a second series.
The slow-paced six-part sitcom ended its first run on the channel this evening (Thursday), after which a continuity announcement confirmed that the show would return for a new series "late next year" (2015).
Written and directed by Mackenzie Crook, the comedy stars Crook and Toby Jones as metal detector enthusiasts and best friends Andy and Lance.
The BBC described the duo as follows: "When Andy and Lance are together, they're like an old married couple. They gripe at each other, but there is a true bond underneath. Each has their own slightly dysfunctional lives but together they dream of finding a priceless Saxon hoard that will cement their place in detecting history."
The series follows the ups and downs of Andy and Lance as members of the small close-knit Danebury Metal Detecting Club, along with newcomer Sophie (Aimee-Ffion Edwards), and their rivals at the bigger, officious detecting club, The Antiquisearchers.
It also stars Rachael Stirling as Becky, Andy's long-term girlfriend; Lucy Benjamin as Lance's ex-wife, Maggie; and David Sterne as local landowner Larry Bishop.
The entire cast are likely to reprise their roles for the six episode second series, which is expected to be filmed in Summer 2015.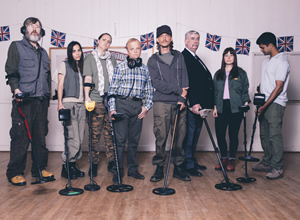 Detectorists has gained BBC Four's highest ever viewing figures for a new comedy and has been warmly welcomed by both viewers and the press. The Radio Times called it "utterly charming", The Guardian said the programme had "surreptitiously become indispensable viewing", and The Independent labelled it "one of the best new sitcoms of the year".
Mackenzie Crook says: "I couldn't be happier with how Detectorists has gone down and the response it has got from audiences. The opportunity to meet these characters again and tell some more of their stories is very exciting."
BBC commissioner Shane Allen adds: "We're proud that Mackenzie's labour of love has connected so deeply with the BBC Four audience, who have taken these characters to heart. It couldn't happen to a nicer, more multi-talented and harder working person."
BBC Four's Cassian Harrison comments: "I'm so pleased that we're going to be able to bring the Detectorists back - it was a perfect slice of BBC Four comedy, beautifully written and observed, wry and movingly performed, with real depth to its entrancing world."
The new series is likely to see Lance and Andy continuing to search for the final resting place of King Sexred of the East Saxons, the treasure related to which they came unknowingly close to uncovering at the end of this first series. It will also observe Becky and Andy preparing to get married and having their first baby together.
Series 1 will be released on DVD on Monday. Win a signed copy
In this clip from Episode 3 Andy and Lance are out detecting with club president Terry:
Share this page