Sky order crime comedy drama starring Ashley Jensen
Sky order crime comedy drama starring Ashley Jensen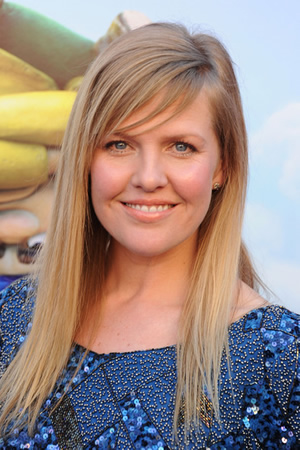 Sky1 is filming Agatha Raisin And The Quiche Of Death, a comic crime drama for its Christmas schedule.
The one-off two hour TV film is based on the highly successful novel series by M C Beaton, the creator of Hamish Macbeth. This Agatha Raisin story has been adapted for television by Stewart Harcourt, the writer behind 2013's ITV comedy drama Love And Marriage.
Extras and Ugly Betty star Ashley Jensen will take on the lead role of Agatha Raisin, a PR executive who gives up her successful life in London to move to the country, where she becomes involved in a murder mystery plot.
The show is being made by Mammoth Screen, the production company behind the BBC's PG Wodehosue series Blandings.
Talking of the plot, Sky explains: "Agatha Raisin, PR whizz, gives up her successful life in London, landing with a bang in the quiet village of Carsely with hopes of beginning a new dream life.
"Bored, lonely and used to getting her own way, Agatha finds that life in the Cotswolds isn't quite the picture-perfect existence she imagined... and when her highflying city attitude is met with puzzlement and suspicion from country locals, Agatha enlists the few allies she can find. Among them are DC Bill Wong, a lovelorn local policeman, Gemma Simpson, her suffer-no-fools cleaning lady, and Roy Silver, a faithful former assistant from London. But with her unique brand of feisty truth telling finding little favour, it seems the community is not quite ready for the acerbic Agatha.
"In an attempt to ingratiate herself, Agatha enters the annual quiche making competition and inadvertently becomes a suspect in a murder case. As her reputation sinks ever lower, and any hopes of romance with her dashing ex-Army neighbour James Lacey swiftly thwarted, Agatha has no choice but to clear her name and earn the respect of her fellow villagers. Determined to wring out the truth, Agatha sets about solving the mystery of the quiche of death."
Discussing taking up the lead role, Ashley Jensen comments: "I am absolutely delighted to be on board! It's not often a part like this comes along for a woman. Agatha Raisin is a strong forthright, independent, driven, successful woman, who is both funny and flawed, a real woman of our time. Determined to fulfil her lifelong dream and in doing so discovers that all is not quite as rosy as she had anticipated, undeterred she finds a new purpose in her life! Based on the hugely successful novels and filled with wonderful hilarious characters set in one of the most beautiful parts of the country, it has all the ingredients for a great show. I can't wait!"
Sky's Adam MacDonald adds: "Agatha Raisin And The Quiche Of Death is a contemporary, sharp and witty crime drama offering for the upcoming festive season. Sky 1 has a strong tradition of bringing customers original dramas at Christmas that the whole family can enjoy together. I am hugely excited to welcome Ashley to the channel and hope our customers enjoy watching Agatha's entertaining journey from PR extraordinaire to enthusiastic quiche crime detective."
The character of Agatha Raisin was previously played on Radio 4 by Penelope Keith. Agatha Raisin ran on Radio 4 for three series between 2004 and 2006.
Filming on Agatha Raisin And The Quiche Of Death begins in September in Bristol and the Cotswolds. Details on the other cast involved will be announced nearer transmission. The programme will be shown on Sky1 during the festive period.
Share this page