Harry Hill to perform musical sketch for Children In Need
Harry Hill to perform musical sketch for Children In Need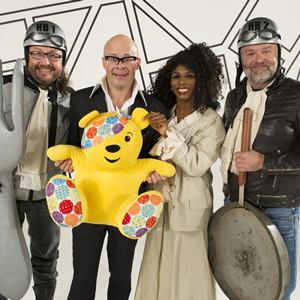 The BBC has today released pictures of Harry Hill's contribution to Children In Need 2013.
The comedian has devised and filmed a special sketch for the charity telethon. The musical video is a spoof of A-Ha's classic 1985 music video, Take On Me.
The sketch sees Harry Hill joined by singer Sinitta and cooking presenters The Hairy Bikers, aka Dave Myers and Simon King.
The video will also feature newsreader Sophie Raworth, Miranda star Tom Ellis, EastEnders actress Cheryl Fergison, presenter Richard Madeley, Apprentice star Nick Hewer, Life's Too Short star Warwick Davis, sitcom actor Will Mellor and property show presenter Amanda Lamb.
Speaking about his involvement with Children In Need, Harry Hill says: "Pudsey called me and told me his favourite 80s pop video was A-Ha's Take On Me. Suddenly an idea popped into my head - let's recreate it!
"Who better to get involved than 80s superstar Sinitta, and The Hairy Bikers?! We've changed the plot only slightly to bring it bang up to date - it now involves a fight over a giant sausage. If that's not entertainment I don't know what is - and it raises money for BBC Children in Need - sorted!"
Below are some behind-the-scenes photos of the sketch being filmed: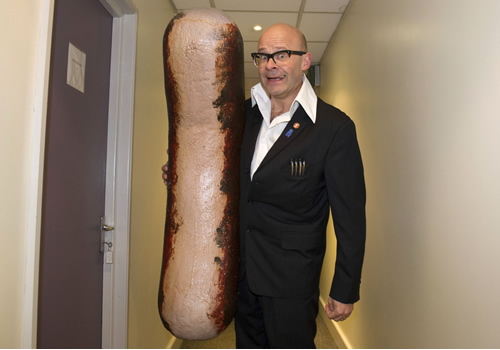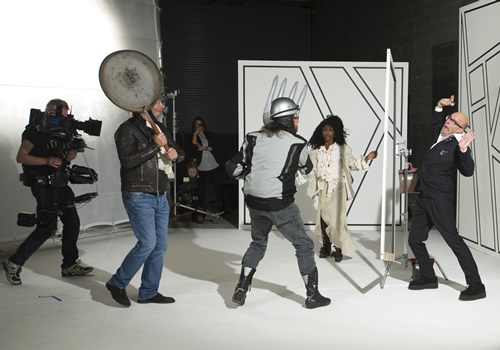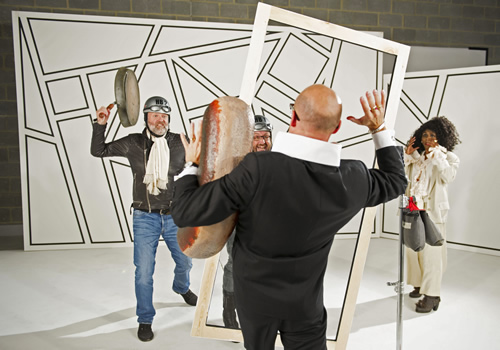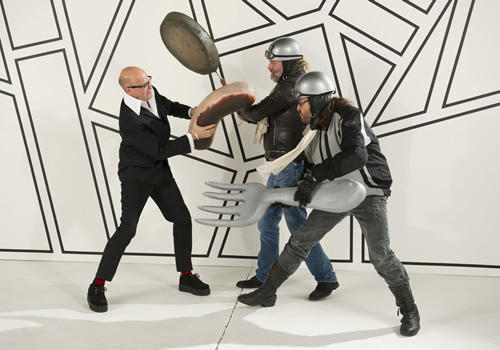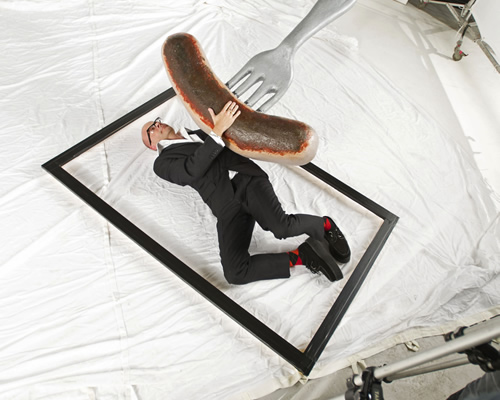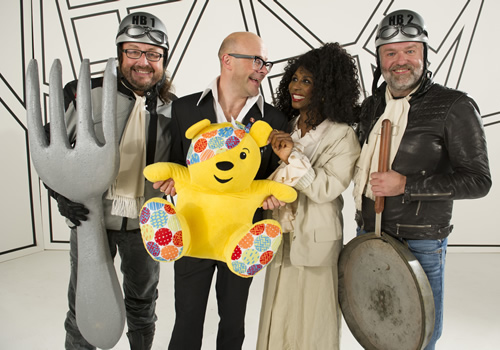 Here's a preview clip:
It was revealed on Monday that Catherine Tate has also filmed a sketch for Children In Need. She will appear as her character Nan on the set of Holby City. Full Story
The full sketches will be shown on BBC One on Friday 15th November 2013, as part of the Children in Need appeal night.
Harry Hill is currently preparing to launch his West End musical about the X Factor, titled I Can't Sing. Hear the songs
The comedian has also recently completed his first film. The Harry Hill Movie will be released in cinemas on the 20th December 2013. Below is the trailer:
Share this page