David Baddiel developing new sitcom
David Baddiel developing new sitcom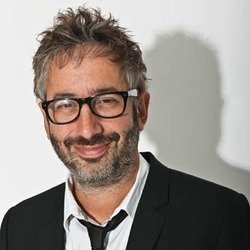 Comedian David Baddiel is now working on his first significant television project in a number of years.
Baddiel is developing a single-camera sitcom pilot, Sit.com, for Channel 4, following a technology-addicted family's every-day life, written alongside Barnaby Slater.
Baddiel is still best remembered for his arena-filling popularity as one quarter of The Mary Whitehouse Experience, with comedy partner Rob Newman, and satirists Hugh Dennis and Steve Punt, and later enduring success with fellow football fan Frank Skinner.
However, in recent years he has turned his attention to penning novels, with The Death of Eli Gold receiving particular acclaim.
The project has been described as "lighter counterpart to the darker comedy of Black Mirror", opposing the view promoted in films such as The Social Network and The Matrix that the internet is "very big, dark and important".
Since the final series of popular comic chat show Baddiel And Skinner Unplanned was broadcast by ITV in 2005, Baddiel's TV work has been limited. He had a recurring cameo appearance in hit childrens' sketch show Horrible Histories during its second series, broadcast in 2010, in which he read scary stories in the guise of 'Vincenzo Larfoff'.
In the same year, he wrote, directed and starred in his own episode in the Sky1 playlet anthology strand, Little Crackers, entitled The Norris McWhirter Chronicles - A True Story, and also wrote and co-produced his first feature film, The Infidel, starring Omid Djalili.
As reported in February, Baddiel is also developing a new Radio 4 comedy show, Don't Make Me Laugh, in which comedians compete to avoid getting laughs from the audience.
Sit.com is being developed with Avalon Television, the production arm of David Baddiel's agent, Avalon Management.
This video sees Baddiel talking about his book, The Death of Eli Gold:
Here is the full 11-minute Little Crackers episode created by Baddiel:
Share this page