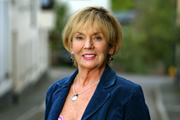 The first series concerns itself with how Sal is coping with the death of her husband. She finds herself surrounded by the community - all offering tea and sympathy. Eventually she reluctantly agrees to join the Woman's Guild.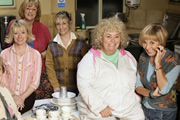 A year after her husband's death, Sal is finding the anniversary hard to deal with, especially since the rest of her family seem to have forgotten. The series also sees the Guild organising a number of adventures; including a ramble, a battle re-enactment, a sport tournament and a wedding.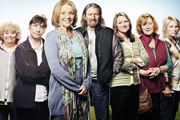 In the third series, Sal is devastated to discover via a planning notice that a barn renovation is to take place in the field that backs onto her house. The episodes in this series were extended to 60 minutes each, and we saw Clive Russell join the cast to play builder Jock.