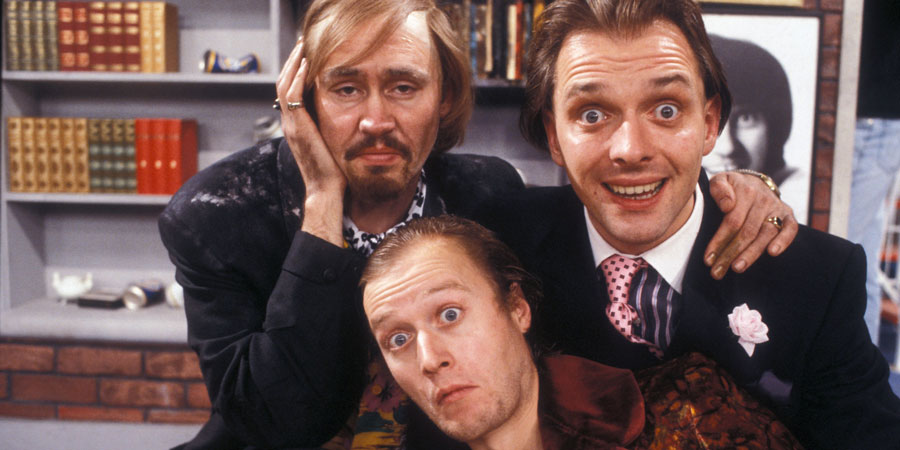 Genre

Sitcom

Broadcast

Channel

Episodes

Starring

Writer

Directors

Ed Bye and Paul Jackson

Producer
Filthy Rich & Catflap is the fourth-wall-smashing tale of Richie Rich, talentless and unheard-of television personality; along with Ralph Filthy, his useless, sponging agent; and Eddie Catflap, his alcoholic minder, who are both involved in helping (hindering) Richie's quest for TV fame and glory.
Unfortunately, Filthy rarely gets him any work, and his minder Eddie is more than willing to help administer extreme physical violence should any be visited upon his boss. So, probably not the most stable basis from which to launch a career in television.
Production company

Laugh track

Live audience
Broadcast details
First broadcast

Wednesday 7th January 1987 on BBC Two at 9:25pm

Last new broadcast

Wednesday 11th February 1987 on BBC Two at 9:25pm

Length of episodes

35 minutes

Last repeat

Wednesday 13th February 2019 at 1:30am on Gold
Website links