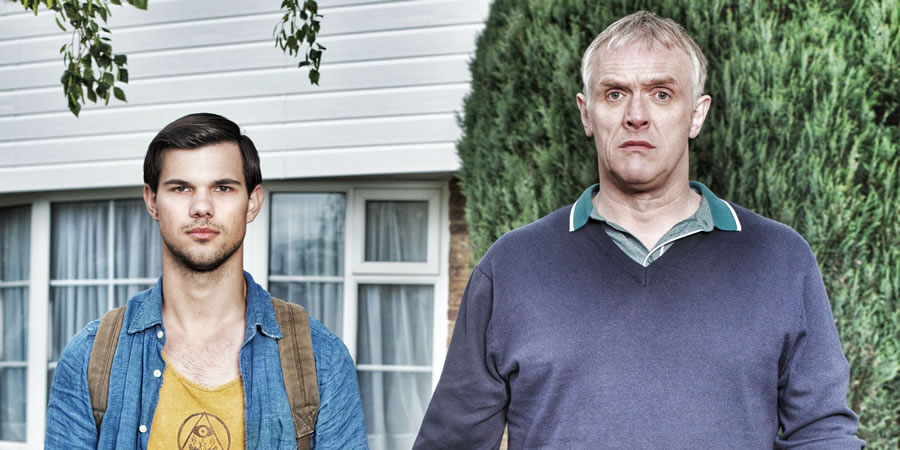 Genre

Sitcom

Broadcast

Channels

Episodes

Creators

Starring

Greg Davies, Taylor Lautner, Esther Smith, Helen Baxendale, Tyger Drew-Honey, Kenneth Collard, Selina Griffiths, Juliet Cowan and others

Writers

Directors

Producers
Cuckoo is set in the Midlands town of Lichfield, home to the Thomas family.
When Ken and Lorna collect their daughter Rachel from the airport, they're horrified to learn that she's returned from her gap year with more than just a henna tattoo and braids in her hair: at the arrival gate, she promptly introduces them to her new husband, Cuckoo - the squared-jawed, self-appointed spiritual ninja who is now their son-in-law.
Cuckoo is every parent's worst nightmare - a slacker full of outlandish, New Age ideas, and he quickly begins to turn the Thomas family's world upside-down. Ken is particularly enraged and perplexed by everything Cuckoo says, does and thinks.
However, Series 2 sees a further change to the family's make-up. Whilst travelling alone, Cuckoo disappears, presumed dead. Rachel is heartbroken - but soon a mysterious figure arrives to mess up their lives that little bit more.
Dale, a young man who appears to have spent his entire life until that point unwittingly living as part of a cult commune, arrives in the town. And Dale, it seems, is in search of his father. Who could that be...?