Bob Monkhouse, a world-class laughter maker, would have been 90 on June 1st 2018. Bob Sinfield, who scripted many of Monkhouse's radio and TV shows, remembers a kind and surprisingly modest man with a genuine love of jokes.
I didn't think I'd like Bob Monkhouse. His Cheshire cat image (the butt of jibes in radio's Beyond Our Ken as far back as 1961), coupled with his reputation among disgruntled writers as 'the thief of bad gags', didn't auger well. Then, in 1999, something happened that changed my mind: I met him.
This was the decade when Bill Clinton discovered the harmful effect of cigars, human cloning became a reality with the advent of Ant & Dec... and Monkhouse reclaimed his comedian status after years of being dismissed as a smarmy game-show host.
I've worked with a lot of celebs, many of whom are, frankly, barmy. No small number of the famous faces on our screens harbour distorted impressions of their own ability, tending to resent scriptwriters as they imagine they could do the job themselves. None of this applied to Bob Monkhouse, although he could have done the job himself. In younger days, partnered by Denis Goodwin, Bob wrote for everyone from Arthur Askey and Diana Dors to Bob Hope and Frank Sinatra. This gave him a better understanding of the scripting process and a greater appreciation of his writers than anyone else in the business.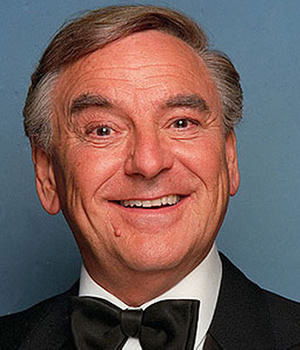 In recognition of these qualities, BBC Radio 4 chose to celebrate the man in an hour-long retrospective, The Monkhouse Files, first aired in 2000 and to be repeated on Saturday 26th May 2018 at noon on Radio 4 Extra. I was lucky enough to be hired as its presenter - and luckier still to work with that most imaginative and skilful of producers, Julian Mayers. The pair of us headed north one Saturday to Bob's house near Leighton Buzzard (jovially named Claridge's), armed with bundles of archive material charting his comedy career: a kind of This Is Your Life without the red book.
Bob couldn't have been more thrilled: he glowed with glee, all the way down to his natty blue slippers and filled the gaps between the records with tales of being comedy masterclassed by Max Miller, no less, passing a BBC audition held by rising star producer Dennis Main Wilson and... no, I mustn't give the whole show away; I'd like you to hear it for yourself.
Throughout our subsequent collaborations, Bob was consistently kind, almost paternal, towards me, regarding me as "A loveable goof". The following autumn, we embarked on a short radio series called The Oscars: 70 Odd Years which, although a documentary, still found room for laughs. Our first recording session began with the Monkhouse fantasy Oscar acceptance speech: "I'd like to thank my mother for letting me out tonight, my personal dresser who used to be a tall boy, my image consultant (I remember when we called them mirrors)... and my agent. Well, ten per cent of him, anyway."
He was on his usual chirpy form that day, charming the studio staff and putting everyone at ease. None of them suspected anything was wrong and he delivered the above flawlessly... but five minutes after he took me to one side in the green room to calmly tell me his doctor had just given him two years to live. Stunned, I asked him how he felt about that. "Well, it certainly concentrates the mind," he replied, with a brave and wistful smile; not the grin of a Cheshire cat.
---
See also: 2013 article Remembering Bob Monkhouse
Published: Sunday 20th May 2018