Lasties on Radio 4
Tim Key and John Kearns toast pub drinking in new Radio 4 series
Lasties, a four-part series by Tim Key and John Kearns, begins on Radio 4 on Wednesday 20th October
The comedy vignettes feature the drinking companions playing characters in pubs, close to last orders
Key also appears in This Country director Tom George's murder mystery See How They Run, with a host of comics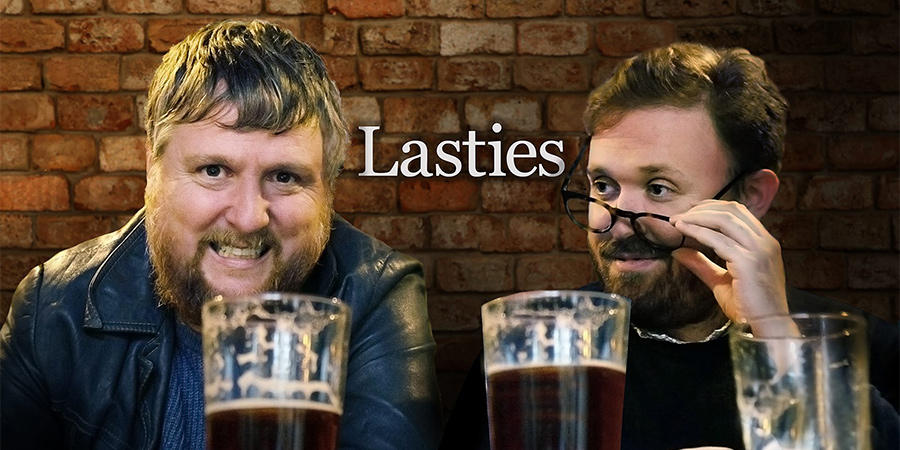 Tim Key and John Kearns have recorded a series of comic plays for Radio 4, a "love letter to being in a pub with a pal" set during last orders, British Comedy Guide can exclusively reveal.
The former Edinburgh Comedy Award winners and real-life drinking companions have written and star in Lasties, four 15-minute episodes that will begin airing from Wednesday 20th October.
In the first, Hot Magnums, "Ray's fuming. Boo's brought his 'big shop' along to the pub and his fish fingers are thawing. He challenges Boo to put a log on the fire. Derek - an old goose of a landlord - isn't happy with any of it."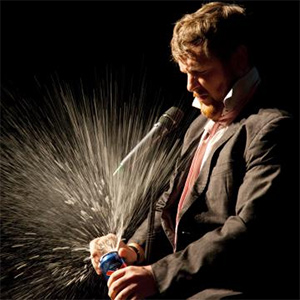 Alan Partridge star Key, who often cracks open a can of lager while performing, has alluded in his writing to "The Colonel", his "cohort, chum and swilling peer".
And he disclosed that this was Kearns in his lockdown memoir-cum-poetry anthology He Used Thought as a Wife, published in February, which featured several passages expressing their frustration at the closure of pubs during the coronavirus pandemic.
Lasties is produced for Novel by Andy Goddard and executive produced by Max O'Brien.
Goddard told BCG, that after making A Very John Kearns Christmas for Radio 4 in 2019, "we were chatting about what he'd like to do next. He was saying he'd been 'speaking to Tim in the pub about a couple of radio ideas as they're pals...'
"He sort of drifted off when he said that and then a couple of weeks later I got the pitch for this thing from them. It started off as just a fun vehicle for them to do some character work but we pitched it before the pandemic and so since then its sort of become a bit of a love letter to the act of just being able to be in a pub with a pal.
"In terms of their hopes for it, they're both very keen on radio as a medium and so they wanted to do something that felt very planted in that world. The show is kind of an end in itself. We'd love to do more of these, obviously they're great fun and the pair of them have incredible chemistry."
Kearns previously appeared on the 2016 Radio 4 programme Tim Key Delves Into Daniil Kharms And That's All, in which the comedian-poet explored the life of the Russian absurdist Kharms, whose short, vignette writing style inspired his own.
He will shortly be seen alongside Daisy May Cooper in the BBC Two period sitcom The Witchfinder, set during the witch trials of the English Civil War period, written by This Time With Alan Partridge writers Rob and Neil Gibbons.
Key is also in the cast of the comic murder mystery film See How They Run, set in 1950s London where a desperate Hollywood film producer, played by Reece Shearsmith, is trying to turn a popular West End play into a film.
The cinematic debut of This Country's director Tom George, the film is written by Mark Chappell (Bliss, The Increasingly Poor Decisions Of Todd Margaret) and stars Sam Rockwell, Saoirse Ronan, Adrien Brody and David Oyelowo.
Some of the characters are drawn from real-life personalities of the day. And portrayed by a host of British comic talent, including This Country's Charlie Cooper and Paul Chahidi, Kieran Hodgson, Sian Clifford, Shirley Henderson, Fleabag's Sian Clifford as the South African-born writer, actor and agony aunt Edana Romney and Shearsmith as her sometime husband and producer John Woolf.
---
For updates, click the buttons below.
Share this page