Radio 4's blind stand-up show
Radio 4 commissions sight loss series from Jamie MacDonald
Jamie MacDonald has been awarded a Radio 4 stand-up series
The comedian, who is blind, will explore his sight loss in the four episodes of Life On The Blink
The series is expected to air in the spring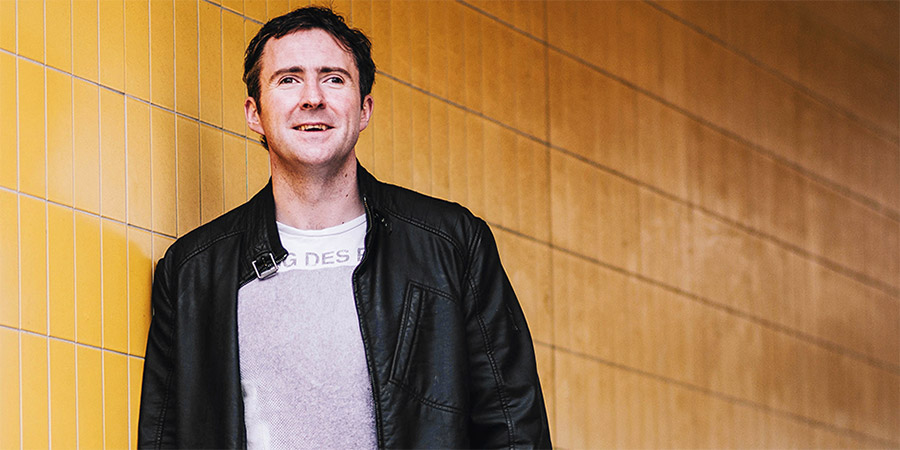 Radio 4 has commissioned a new stand-up series from blind comedian Jamie MacDonald.
The Scottish comic, who lost his sight as a teen, will reflect on and explore the experience and his newfound experience of the world in the four 15-minute episodes, due to air in the station's 11pm slot during Spring 2021.
Jamie MacDonald: Life On The Blink (a working title) will be recorded by Dabster Productions in front of a live audience.
Producers explain: "In his typically forthright and honest style, Jamie will reveal his experience of losing his sight as a teenager and how he has finally embraced his blindness and the, sometimes hilarious, effects it has had on his life.
"From utter denial to enthusiastic acceptance, this comedic take on Jamie's remarkable journey offers an inspiring perspective on life and the things that many of us take for granted."
Jamie started to lose his sight in his early teens due to a progressive degenerative retinal disease. He studied Ancient History at St Andrews University and Law at Aberdeen before working as a corporate banker in London. His comedy credits include Scot Squad, The Comedy Underground, The Scotts, and Breaking The News.
Jamie says: "I've loved BBC Radio 4 comedy all my life. The station has been a launch pad for some of my favourite comedians and I can't believe I've now been given my own series! The only time I've been this excited and terrified was when my mate let me drive his car!"
Producer Richard Melvin adds: "We've worked with Jamie on many TV and radio projects over the years and are delighted that we've finally managed to get his own series commissioned. Jamie has developed into a very classy comedian and I hope this series will be the first of many. Roll on 2021."
---
For updates, click the buttons below.
Share this page