You'll have seen David Mumeni recently in Sliced, Dead Pixels and Death On The Tyne. Away from the screen he founded the Open Door scheme for actors. We find out from him below what that is, and ask him whether you need to go to drama school to forge a career as a comic actor.
How did you get into acting David?
I didn't know anyone in the industry growing up. My dad's a mechanic and mum was a home maker at the time, but I grew up glued to the TV.
I don't think I really understood it was a proper job. Then the Unicorn Theatre came and did a workshop at my school, as they wanted to young people to be in one their new shows alongside professional actors and that's when I released it was a real job.
I got involved with lots of youth theatres, and actress Amanda Redman offered me free sessions to get me into Drama School. I got in and went on to train at Drama Centre. Got an agent in my third year and that was that.
What were your early days in the career like, money wise?
It was tough. I lived in a flat in Crouch End with my drama school friends Tom (who is now the king of voiceovers) and Emilia (Clarke - who is now Queen of Dragons). We were all trying to make it work. To be fair it was a really nice flat. We just couldn't afford to live in it. I had a really balanced diet of pasta, tomato sauce and chopped up used Wall's sausages. They were defo tough times!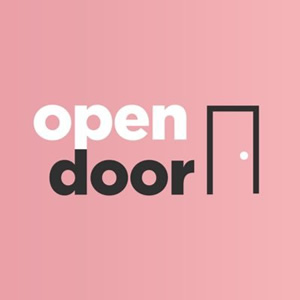 You set up Open Door in 2017. Tell us more about what the initiative does and why you thought it was important to set up.
Open Door is a charity that helps young people who do not have the financial support or resources to gain a place at one of the UK's leading drama schools.
At the moment we're working in London and the East Midlands. Each young person receives free auditions at the country's leading drama schools, one-on-one tutoring on their speeches to get in, workshops with top industry professionals, free theatre trips and travel money if times ever get a bit tough.
It's been really exciting to see how the industry has got behind it. We have support from The Donmar, The Royal Court, Old Vic to name a few and our Patrons include Riz Ahmed, Woody Harrelson and Emilia Clarke.
It came about through my working with young people over the years. I met a huge number of young people who just weren't aware of what to do next when wanting to become an actor. As an auditioner for the National Youth Theatre for example, I always make sure I take the time to give the auditionees redirection, advice, and make them aware of the opportunities that are open to them.
A few years back I met an NYT member and her identical twin sister. They told me about their difficult home situation, so I offered to help them with their drama school audition speeches. They've now both recently graduated from Guildhall and RADA and it got me thinking about how I could do the same again but on a larger scale, and Open Door was born.
How is Open Door funded?
Our funding comes from Arts Council England who have been fantastic and many of the big agencies who have been equally fantastic; United Agents, Independent Talent, Troika, The Artists Partnership, ARG, Conway Van Gelder Grant, Emptage Hallett and Markham, Froggatt & Irwin. Like I said the industry has really got behind it!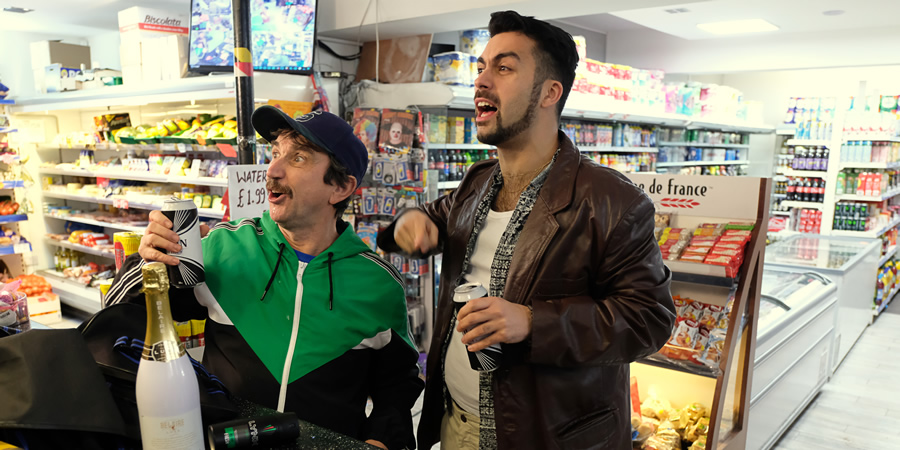 Do you think actors need to go to drama school? Particularly those looking to do comic acting like yourself - drama school strikes us as preferring and leaning towards dramatic rather than comic roles?
No, you don't need to. Lots of my favourite actors didn't train. But it's not really about needing it to get into the industry but more about if you want to learn and try out all that you might be capable of. The industry is so tough and there's more actors than ever so why not try and be as prepared as possible?
Recently there's been a lot of negative press about drama schools, more often than not, coming from people who have very little experience with them. For me as an actor, coming from the background I did, I simply don't think I'd be doing the diverse work that I'm doing without having gone.
I'd agree and say lots of actors who work in comedy haven't come from a drama school background, but for me, I find it really useful. I often play 'characters' and like to transform. So for the type of comedy I do I've found it really vital.
There's this growing idea that training is becoming less relevant, but I don't think that's true. With more and more cuts to the arts, and drama being cut from the school curriculum, there may actually be an argument that they're needed now more than ever. We need to support young people who may not know that they can access this training, or even that it exists. It's important they know there is a place in the industry for them.
It's early days, but have you got any success stories yet from Open Door?
It's certainly early days and I don't think we'll see people from the programme working and visible for another two years but I think the success story is in our results.
3000 people apply for 25-30 places at drama schools. It's super competitive. Last year I thought if we're lucky we'll get one or two in. What we ended up with is 200 recalls, 86 final rounds and 35 offers between them. It made a major impact and highlighted how important projects like Open Door are needed. Think of all the talent we've been missing out on. Half of them now are training at the top schools in the world. This year's results are on course to top that.
Saying that, watch out for Tobi Bakare King! When he was with us last year and casting came in. He landed a lead role alongside Daniel Mays and Mark Strong in the new big-budget Sky series Temple. He had an offer from LAMDA just at the same time but we had a chat and we both came to the conclusion that this was an opportunity to good turn down. He has since been filming on something else so I hope we'll be seeing a lot of him on our screens. I'm super proud of him!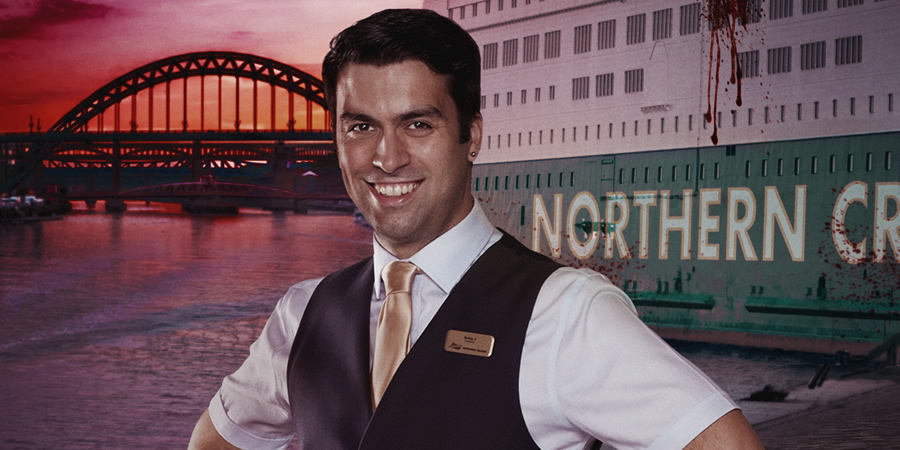 What tips would you offer to anyone looking to get into comic acting?
You have to have a want to play. And be okay with looking stupid... and ugly actually. Take the work seriously but not yourself, you know. I also sometimes people think you have to do a different type of 'comedy' acting. And of course you have your comedy head on but you have to play every like it is a drama. If your characters angry, the more you're angry the funnier it'll be. For your characters, it's all deadly serious.
Make your own work. Create characters and write them!
Open Door applications next open in September. How can people prepare? What are you looking for?
We're looking for truthful actors. Someone who's really connected to what they're saying. We want nice folk, without ego, who want to learn and want to be good actors rather than just famous.
We're rooting for you in the room and will try and make you as comfortable as possible so you do your best work. You can have a look on our website where we give advice on the type of monologue to choose and what to expect.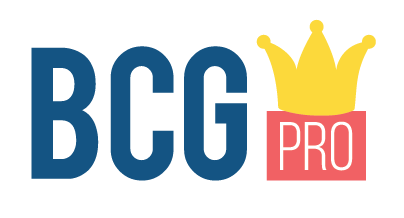 Enjoyed reading? This article is provided as part of
BCG Pro
. For much more like this, including premium articles, resources, tools and services,
find out more and subscribe
.