BBC Comedy Festival 2022 in Newcastle - how to book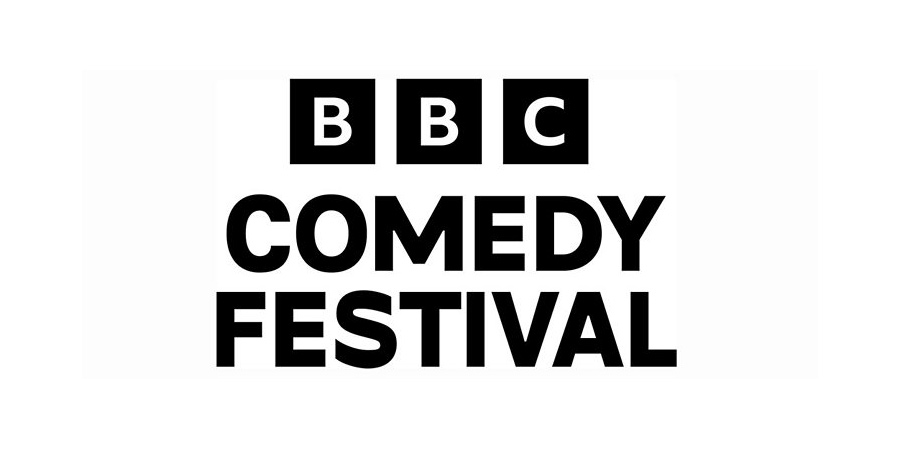 Booking is now open for the BBC Comedy Festival in Newcastle, with the two key days being Thursday 12th May and Friday 13th May 2022.
Tickets to the events taking place in the Northern Stage venue are free, however you should get to the venues early to ensure you get a seat.
Here's details on the sessions. Note that the timings on some sessions overlap, so plan your day carefully:
Thursday 12th May
10:00-10:45: Wake up to Regional Partnerships + meet the Nations Commissioners
The BBC has pledged to produce more than 100 comedy and drama titles that reflect the lives of audiences outside of London. This panel will explore the many ways that BBC Comedy works with regional companies and talent. We'll be giving you the lowdown on the new Regional Partnership Scheme, plus looking at existing partnership models and other ways we're able to support emerging indies. This is also an opportunity to meet the Nations commissioners and hear how we're going to be working together over the coming months.
11:15-12:00: Unexpected Item in Gagging Area
Can a robot be funny? Are Alexa and Siri the new Galton & Simpson? Writer Charlie Skelton is joined by Frankie Boyle, academic Tony Veale from University College Dublin and AI experts and as he examines the latest advances in AI technology and asks if comedy writers are next in line for replacement by machines.
11:30-12:30: Megan Ganz in Conversation with Holly Walsh
Megan Ganz has worked as a writer, director and executive producer on a huge range of comedy shows including Community, Modern Family, It's Always Sunny In Philadelphia, The Last Man On Earth and, most recently, Mythic Quest. Hear her in conversation with Holly Walsh talking about her career and experience in the writing room on some of the best loved US comedies.
13:30-14:15: Take Notes
Christine Gernon (Gavin & Stacey director), Gareth Heal (People Just Do Nothing editor), Gbemisola Ikumelo (Famalam writer/actor) Kiell Smith-Bynoe (Ghosts actor) talk with host Holly Walsh about how they like to give notes and how they like to receive notes - talking you through the do's and don'ts of giving notes. Get ready to take notes...
15:00-16:00: Charlie Brooker in Conversation with Romesh Ranganathan
Multi-award-winner writer-performer-executive producer Charlie Brooker chats to multi-award-winning writer-comedian-executive producer Romesh Ranganathan, in a session many are already dubbing "the-battle-of-the-hyphens".
16:30-17:30: Meet the Commissioners
The BBC's Director of Comedy, Jon Petrie, will expand on the vision and plans for BBC Comedy, lifting the lid on opportunities. He will also be introducing the BBC commissioning team.
Note: At the time of writing, tickets for this session are not available... it is presumed to be already filled by invited BBC guests
19:00-20:00: Greg Davies in conversation with Ash Atalla
Hear from one of the UK's most loved comedy writer/performer as he discusses his comedy career with Roughcut MD Ash Atalla.
18:00-19:30: How to With John Wilson screening
He's a documentary filmmaker and self-described "anxious New Yorker," but now John Wilson is the writer, director, cameraman, producer, and narrator of this docu-comedy series that finds him covertly and obsessively filming the lives of fellow New Yorkers while attempting to give everyday advice on relatable topics.
20:30-22:30: Film screening - People Just Do Nothing: Big In Japan
Friday 13th May
10:00-11:00: How the TV industry and a Production Company work
Hear from some key industry figures all about how the production side of TV programming works and what they actually do day to day. They will give you a glimpse into how a production company works from scouting talent through to developing and bringing stories to the screen.
10:00-10:45: North East Comedy Hot House, How to Get Involved
A session on how we connect talent, companies and broadcasters.
11:45-12:45: Ghosts Masterclass
Join Mathew Baynton, Ben Willbond and Kiell Smith-Bynoe, some of the multi-talented creators behind the hugely successful BBC sitcom, Ghosts. Hear about their careers to date and how Ghosts was developed.
11:15-12:15 Writersroom Panel
Hear all about how the BBC Writersroom works.
14:00-14:45: Masterclass with Tom Marshall
Join award-winning director Tom Marshall (Ted Lasso, The Cleaner, Young Offenders) as he talks about his career.
15:15-16:15: How to Make a Comedy Show
Our host Chante Joseph talks to the creators of some of BBC newest shows. We will find out how their shows developed from the spark of an idea through to making it onto the screen.
15:15-16:15: Coming Up Short
Hear from some movers and shakers in the short comedy film world. They will give you an overview of the circuit, and take you on a whistle stop tour through how a short film night works. Host Rachel Stubbings is joined by Ben Mallaby, Louis Paxton and Katie McCullough.