Episode 80 - Jack Docherty

Sitcom Geeks: Episode 80 - Jack Docherty
A fascinating hour spent in the company of the multi-talented writer-performer-producer and all round good guy who was one of the main creators behind Mr Don And Mr George, The Creatives and the legendary Stoneybridge Town Council.
Published: 14th June 2018. Length: 62 minutes. Size: 85.9mb
Next Sitcom Geeks episodes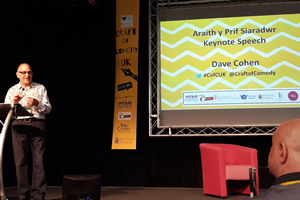 Date: 18th June 2018 Length: 26 mins Size: 26.8mb
Dave Cohen flies the flag for studio sitcoms at the Craft of Comedy 2018 in Llandudno. He also invents a new word that might make you feel ill. Introduced by...