Episode 69 - Inside Newsjack (Part 1)

Sitcom Geeks: Episode 69 - Inside Newsjack (Part 1)
How do you get material on to the BBC's main show for new writers? Dave and James talk to producer Adnan Ahmed and writers Laura Major and Mike Shephard about how to ensure your sketches have maximum impact. And find out what Eddie Izzard's beret thief looked like. Next week: Newsjack host Angela Barnes.
Published: 1st February 2018. Length: 52 minutes. Size: 71.7mb
For more insight and tips see our Guide to writing for Newsjack
See also: Sitcom Geeks blog: 'Why You Should Seriously Consider Writing for Newsjack'
Next Sitcom Geeks episodes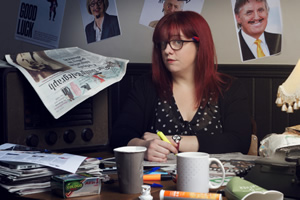 Date: 8th February 2018 Length: 43 mins Size: 59.6mb
James and Dave talk to brilliant Newsjack host Angela Barnes about how she approaches writing - and what you can do to improve your chances of getting jokes and sketches...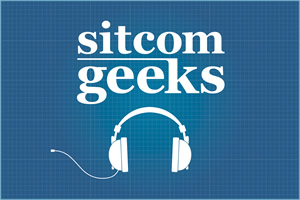 Date: 22nd February 2018 Length: 38 mins Size: 53.3mb
Toby Davies, the prolific comedy writer for kids' TV and now with a movie to his name, talks sketch writing, working with the biggest names in comedy and modestly reveals...