Episode 73 - Writing Windows and Open Doors

Sitcom Geeks: Episode 73 - Writing Windows and Open Doors
Attention new writers! The BBC Comedy Script Window opens on 19 March 2018. Here's tonnes of useful writing tips from the people who'll be reading your scripts - Simon Nelson and Amanda Farley of BBC Writersroom.
Published: 15th March 2018. Length: 58 minutes. Size: 80.4mb
Next Sitcom Geeks episodes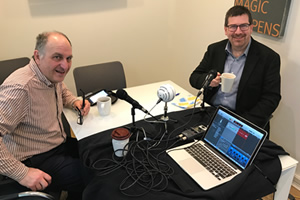 Date: 29th March 2018 Length: 45 mins Size: 62.2mb
Steve Doherty talks to James and Dave about Llandudno Craft Of Comedy Festival in June - an amazing line-up, competitions to win and loads of good reasons why you'd be...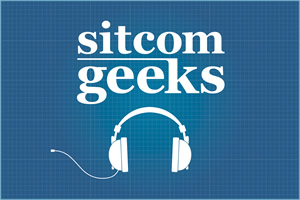 Date: 5th April 2018 Length: 42 mins Size: 58.1mb
Just over a week to go before the BBC Writersroom Comedy window closes - still time (just) to craft your own comedy gold, with the help of James and Dave's...