RHLSTP 342 - Jay Rayner

#342 Hand Carved Penis - Richard is finally in a Norwich for a gig rescheduled several times due to Covid and he has a story about his son's attempts to build on his laughs before possibly going too far, the sky potato doesn't fall far from the tree. His guest is food critic and musician, Jay Rayner. They talk about having a better beard than the Archbishop of Canterbury, whether being a restaurant critic is proper journalism, how restaurants respond to having a critic visit them, expensive suits vs expensive meals, what it's like seeing your mum on Spitting Image, the Norwich severed hand kidney pearls, ceramic hip joints, the demise of Rod Hull, whether we should feel sorry for people who went to public school and whether jazz is worthwhile and how the critic deals with criticism. And what will the restaurant critic make of the ham hand?
Download episode
(right click, select save link)
Published: 25th August 2021. Length: 72 minutes.
Next RHLSTP episodes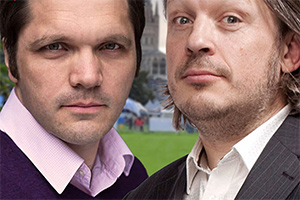 Date: 1st September 2021 Length: 66 mins
#343 Sit Down Wees - Richard is back in Norwich and has an idea for a new Olympic discipline and gets paid big bucks to finally slag off someone's uncle......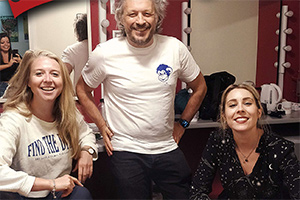 Date: 8th September 2021 Length: 57 mins
#344 Send in the Clones - It's season 22 melon-farmers and we're back at The Leicester Square Theatre where we belong and Rich has had no sleep and may not...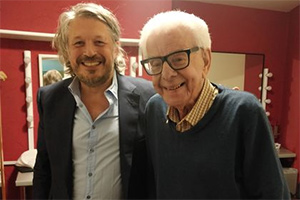 Date: 15th September 2021 Length: 63 mins
#345 Bruce Forsyth's Tobacconist - Richard is shedding body parts in his dreams, but making the most of the first class medical treatment that comes from having the Big C...