RHLSTP 344 - Stevie Martin & Tessa Coates

RHLSTP 344 - Stevie Martin & Tessa Coates
#344 Send in the Clones - It's season 22 melon-farmers and we're back at The Leicester Square Theatre where we belong and Rich has had no sleep and may not be his son's real (or at least only) father. His guests are the hosts of the fabulous Nobody Panic podcast (and soon to be a book) Tessa Coates and Stevie Martin. They talk about meeting someone in the flesh for the first time after a year of working together, dishwasher etiquette, one night stands, the ethics of having sex with your consenting self, homophobic dolphins, the multi-tasking required to be a modern day comedian, the excitement of developing a project in the US, past lives, unused driving gloves and much more.
Download episode
(right click, select save link)
Published: 8th September 2021. Length: 57 minutes.
Next RHLSTP episodes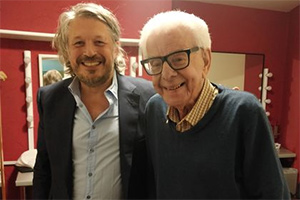 Date: 15th September 2021 Length: 63 mins
#345 Bruce Forsyth's Tobacconist - Richard is shedding body parts in his dreams, but making the most of the first class medical treatment that comes from having the Big C...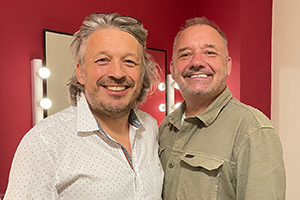 Date: 22nd September 2021 Length: 75 mins
#346 RETRACTO! - After four years Richard has noticed a hubristic plaque at his local cricket pitch and is gunning for North Herts District Council - they will regret crossing...