RHLSTP 346 - Bob Mortimer

RHLSTP 346 - Bob Mortimer
#346 RETRACTO! - After four years Richard has noticed a hubristic plaque at his local cricket pitch and is gunning for North Herts District Council - they will regret crossing him. His guest is a return of the number 1 RHLSTP guest and number 2 human being (after Michael Palin), Bob Mortimer. There's so much fun including the benefits of coiling like a snake, the mystery of the tiny sink, retractable genitalia, the magic of having your heart touched, the wisdom that comes from a brush with death, an emergency joke book, why Bob is a fish who has been put back in the water, Bob's part in Jarvis Cocker's showdown with Michael Jackson and the Hells Angel Farmer who shagged his way to making Bob a comedian. And so much more.
Download episode
(right click, select save link)
Published: 22nd September 2021. Length: 75 minutes.
Next RHLSTP episodes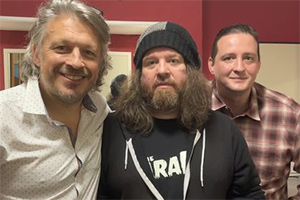 Date: 29th September 2021 Length: 79 mins
#347 A Bag of Sausage Rolls - Richard is concerned about a doppelgänger who is out there somewhere claiming to be him (and whether it might be him) and why...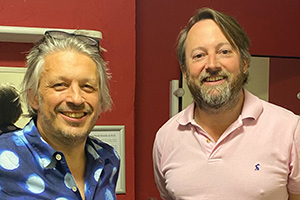 Date: 6th October 2021 Length: 71 mins
#348 Vice Versa - Richard has seen a middle aged man score a major triumph over two trainee baristas over the absence of a plate. His guest this week also...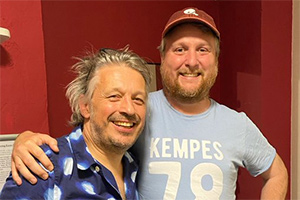 Date: 13th October 2021 Length: 79 mins
Richard's son is a chip off the old block, though Richard is upset that Lego has introduced things that are chips instead of blocks. His guest is university fraud Tim...