RHLSTP 347 - The Parapod

#347 A Bag of Sausage Rolls - Richard is concerned about a doppelgänger who is out there somewhere claiming to be him (and whether it might be him) and why the fraud has such a paucity of ambition and his son has some unexpected good news. His guests are Ian and Barry from the Parapod podcast and MOVIE! They chat about how to turn a podcast into a feature film, the alternate universe where the script of a Disney film is slightly different, how foolish Barry sold a money making idea for 10p and how he met his own doppleganger in a wood and why Tenable makes Richard feel sick. Plus how to ruin your chances of being on TV. And it all ends with a huge scrotal surprise.
Download episode
(right click, select save link)
Published: 29th September 2021. Length: 79 minutes.
Next RHLSTP episodes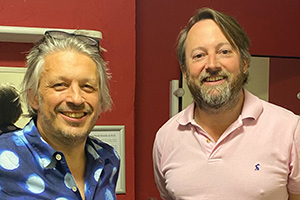 Date: 6th October 2021 Length: 71 mins
#348 Vice Versa - Richard has seen a middle aged man score a major triumph over two trainee baristas over the absence of a plate. His guest this week also...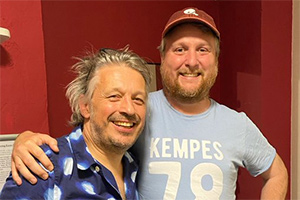 Date: 13th October 2021 Length: 79 mins
Richard's son is a chip off the old block, though Richard is upset that Lego has introduced things that are chips instead of blocks. His guest is university fraud Tim...