RHLSTP 343 - Matthew Holness

RHLSTP 343 - Matthew Holness
#343 Sit Down Wees - Richard is back in Norwich and has an idea for a new Olympic discipline and gets paid big bucks to finally slag off someone's uncle... His guest is comedian and horror film maker, Matthew Holness. They discuss whether he is the lost boy of comedy; if growing up in the same town as a horror legend led to his obsession with darkness; the hidden dangers of public information films of the 70s; remembering theme tunes, but not the series; directing a method actor; whether our lives are actually Hell; Jimmy Carr's remarkable memory; the decision to step away from comedy; making the cult hit Garth Marenghi; the amazing cast of Bruiser; and being the IT guy on The Office. Plus Sutton Hoo, Pete Townshend lookalikes, another outing for the reverse Peter Kay, impression and beautiful singing. And why would anyone choose to live in Norwich?
Download episode
(right click, select save link)
Published: 1st September 2021. Length: 66 minutes.
Next RHLSTP episodes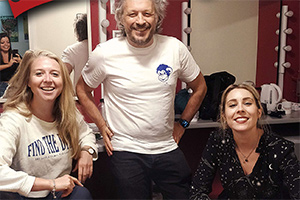 Date: 8th September 2021 Length: 57 mins
#344 Send in the Clones - It's season 22 melon-farmers and we're back at The Leicester Square Theatre where we belong and Rich has had no sleep and may not...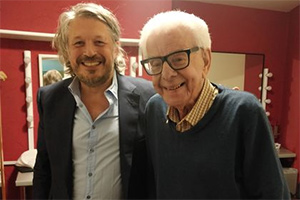 Date: 15th September 2021 Length: 63 mins
#345 Bruce Forsyth's Tobacconist - Richard is shedding body parts in his dreams, but making the most of the first class medical treatment that comes from having the Big C...