Episode 4 - Nick Helm

Isy Suttie's The Things We Do For Love: Episode 4 - Nick Helm
Stand-up, musician, actor and star of Uncle, Nick Helm, joins Isy for a chat that covers all the bases: lasagna, builders, drinking to forget, young love and the romance of porn in the eighties. Also stay tuned for some of Isy's brilliant accents. If you enjoy the show, please help spread the word with a share on Facebook, a concerted Twitter campaign or a passionate lecture at Speakers' Corner.
Published: 3rd February 2017. Length: 58 minutes. Size: 80mb
Previous Isy Suttie episodes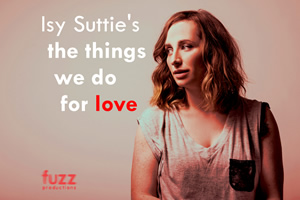 Date: 3rd January 2017 Length: 60 mins Size: 83.4mb
Writer, comedian, and host of Do The Right Thing podcast Danielle Ward is Isy's guest for a conversation that hops, skips and jumps across papier-mache penguins, having songs written about...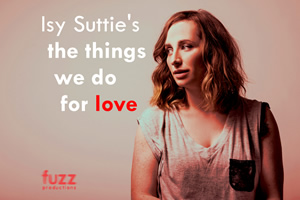 Date: 17th December 2016 Length: 62 mins Size: 84.8mb
Josh Widdicombe is Isy's guest in this eagerly anticipated, long delayed second episode. The discussion covers the contents of Josh's lunchbox and of his early teens disco mix tape, as...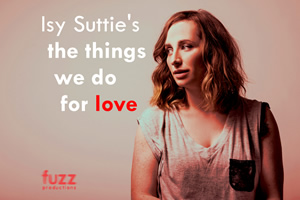 Date: 12th February 2016 Length: 57 mins Size: 78.5mb
In this very first episode, a tipsy John Robins chats to Isy Suttie about his angsty teenage love conundrums and whether growing up has changed his attitude towards relationships. Laugh...