Series 2, Episode 4 - Paterson Joseph

Isy Suttie's The Things We Do For Love: Series 2, Episode 4 - Paterson Joseph
Brilliant, lovely and splendid actor and writer Paterson Joseph is Isy's guest for a conversation that crams in first kisses, biscuits, polyamory, Peep Show, being compassionate to yourself and whether you'd choose knitting over a foursome.
Download episode
(right click, select save link)
Published: 22nd July 2021. Length: 55 minutes.
Next Isy Suttie episode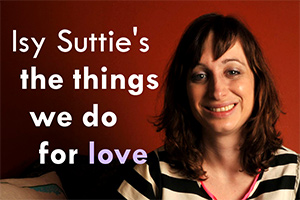 Date: 20th July 2021 Length: 61 mins
Our first live show of the series sees the incomparable stand-up and writer Bridget Christie chatting with Isy about Valentine's pianos, ginger, looks vs personality and being in a motor...