Anna Morris Radio 4 special
Anna Morris to record Radio 4 stand-up special
Anna Morris is to record Kid-Life Crisis, her debut stand-up special for Radio 4
The show focuses on her uncertainties about becoming a mother
She also talks about her other projects, including two sitcoms for Channel 4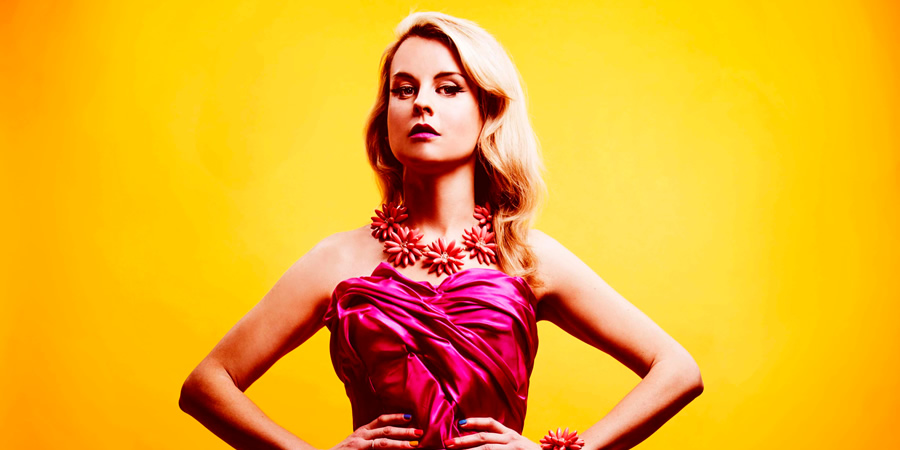 Anna Morris has landed her debut stand-up special on Radio 4, despite being a newcomer to the form.
Best known as a character act, the Lee And Dean star is set to record Kid-Life Crisis in February, focusing on her dilemma of whether to have children as a 40-year-old woman.
She is also working on two sitcoms for Channel 4 with Lee And Dean co-creator Mark O'Sullivan, has written a play about social media shaming, and is developing a project online with a host of top comic actors.
Having established her reputation on the live circuit with aloof, high-status characters such as the bridezilla Georgina, Morris' pivot into stand-up came by chance in a meeting with Radio 4 commissioning editor Sioned Wiliam last year, in which the comic was seeking to discuss potential ideas for her grotesque creations.
Single, unable to drive and recently returned to living with her parents, she found herself railing about her circumstances as a childless woman approaching her fifth decade.
"I was 38, had just come from my parents and they were really doing my head in" she recalls. "Sioned was pissing herself laughing at my ranting, that while all my friends were having Botox, I was still trying to sort out my acne. I'd thought it was sad. But she reckoned it was funny and pointed out that more and more people [had returned to living with family] because people can't afford to live in London".
Compelled by Morris' angst, the commissioner paired her with veteran producer Alison Vernon-Smith, who'd had success on Radio 4 adapting the stand-up of Bridget Christie, Andrew O'Neill and Alfie Moore.
"A lot of people have said I should try stand-up but I would never have been brave enough" Morris says now of this intervention. "Characters are safer, I could hide behind them."
Nevertheless, from a standing start, she's found the material flowing out of her. "I've pitched stuff before, really thought about it and spent hours on it. It's gone through multiple stages and not got anywhere" she says.
"But with this, suddenly I was bashing out a 250-word pitch, thinking nothing of it and it was getting further and further. It just seemed to fly through. And when Sioned said that she'd commissioned it I felt a bit sick to be honest. Because it was scary."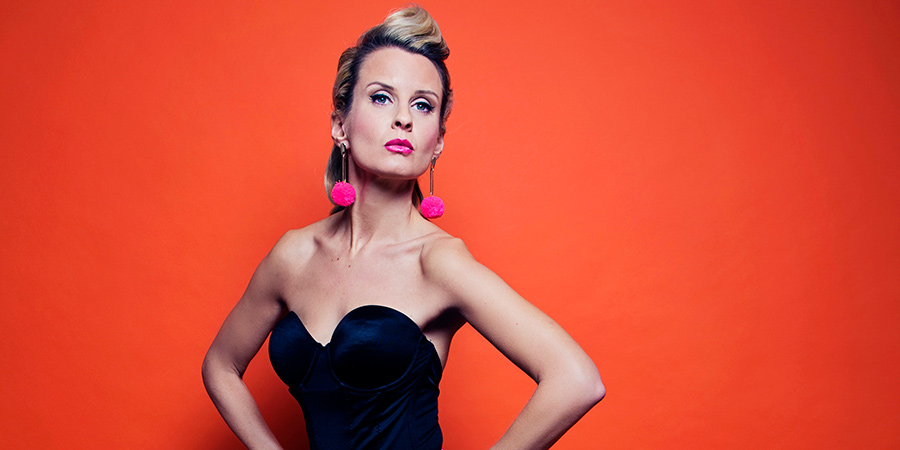 Indeed, Morris now finds herself in the unlikely position of writing a special for a national broadcaster having performed only a handful of stand-up gigs. Lockdown came "just as it was starting to go well, I was starting to work out my persona."
Moreover, "I'm talking about something that is very personal for me, it's not an easy subject" she adds.
"I feel in safe hands though. Sioned trusts me and so does Alison. Mostly because, when I rant about things, they laugh. I don't mean to be funny. I'm just genuinely annoyed about the various things happening to me now I've turned 40."
From the PR who offered her free Botox, the incessant enquiries asking her if she feels maternal, to being informed by a doctor that she has an "incompetent" cervix, "there's just so much comedy" she wryly observes.
"A lot of people seem to be talking about what it means to be child-free at the moment, it's quite zeitgeisty. Part of the reason I wanted to do this is because I felt a bit lonely with it all, most of my friends my age have kids. I want to find other people out there that can relate to my situation. It'll be funny but hopefully poignant in places too, because it's hard.
"Some of the material is really personal. I've had a cervical cancer scare but I've never talked about it. There's no preparation for it. When you're 35, single, you're lying there having a smear test and they tell you, 'oh, by the way, did you know it's incompetent and if you have a kid, it might be a problem?' And they ask if you're with anyone or considering starting a family. It's all a bit too much. But I'm happy to share it. Obviously, some of it's horrible but there have been some really funny moments. I have to laugh because that's the way I cope with things."
Morris finally passed her driving test and bought a car earlier this year. Later this month she's moving in with her boyfriend, actor Sam Underwood, whom she met when they appeared together in Lee And Dean. "It feels like I'm 40 suddenly doing all the things other people did when they were 21. I've always felt a bit behind" she confesses. "But I've made some choices that involved making sacrifices. And I'm doing a career that I love, which is going well, so I'm chuffed."
She's unsure if she and Underwood will have resolved whether to start a family by the time she records the special. "I don't know what position I'm going to be in, I've made several journeys with this. I may have made a decision, I might not" she says.
Meanwhile, Vernon Smith is nudging her towards performing stand-up at the Edinburgh Fringe next year, coronavirus permitting. "I'm scared because it feels like another massive thing" Morris admits. "I guess I'll see how stand-up goes and if I love it, and I feel like there's enough there, then maybe I will. I've sort of been forced into it. But I don't think that's a bad thing."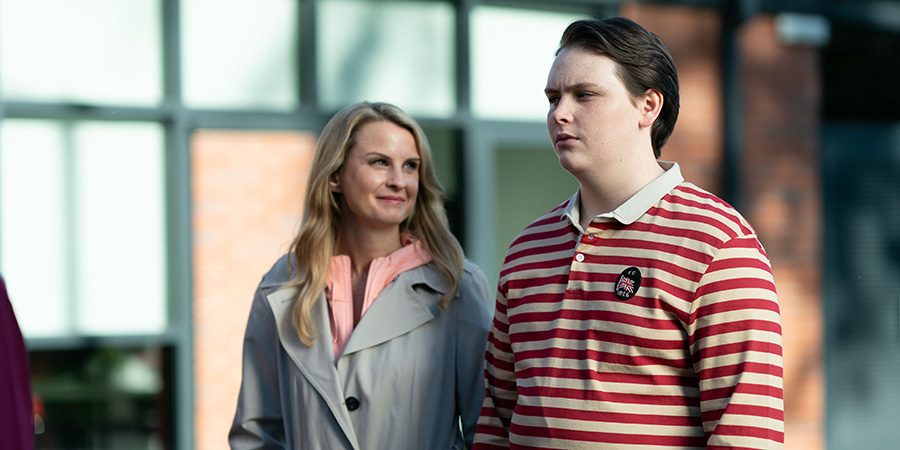 Casting directors have unquestionably seen her maternal potential. She speaks warmly of her recent "MILF" role in BBC Two's football sitcom The First Team (pictured). But she admits that the number of mother roles she's now being offered has been a factor in her writing her own scripts, to try to escape that typecasting. That's not to say she's not leaning into it a little though.
Alongside a semi-improvised comedy she's writing with O'Sullivan, the pair are developing Tick Tock for Channel 4, a sitcom about two heterosexual female friends who decide to have a baby together.
"It came from a conversation with a friend in which we jokingly said that if we reached 40 and were we still single, would we do it" Morris recalls. "We laughed at how different we are and how it would be a disaster. But then I told Mark and he said it was a really good sitcom idea.
"It's evolved since then into a Cold Feet-type idea of these forty-somethings, Thatcher's children, who were promised x, y, z and are now a bit fucked. A mixture of people making different lifestyle decisions, which is what I have with my friends."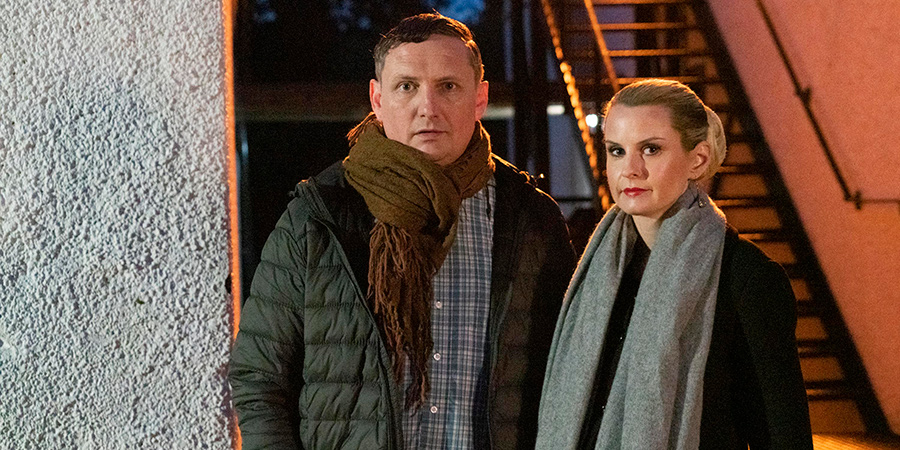 Motherhood also features prominently in a one-woman play she's written, with the working title Son Of A Bitch. The comedy drama is about a popular Instagrammer who's publicly shamed after she's filmed swearing at her child on a plane. Exploring the woman's life beyond this three-second incident that comes to define her, Morris is hoping to place it in the theatre section of next year's Edinburgh.
Most immediate though is an online project that she's been developing over lockdown with O'Sullivan and his Lee And Dean co-creator Miles Chapman, plus Vicki Pepperdine, Alex Macqueen and Miles Jupp, written by the latter's regular collaborator James Kettle.
The show's concept is still in its infancy. But Morris calls it "a really fun little project.
"I'd always wanted to meet Vicki because I think she's hilarious. And Alex too, just having meetings with them over Zoom is funny. Hopefully we'll be putting a pilot of that together soon."
---
For updates, click the button below.
Share this page