Sally Phillips Swedish film
Sally Phillips making Swedish rom-com film
Sally Phillips is making a rom-com film about a character with Down's Syndrome
The Swedish movie, due to be filmed in 2020, will be called Don't Fuck Juliet (The Wedding)
Meanwhile Off The Rails, her comedy about inter-railing, is "in the can" - set for release in March 2020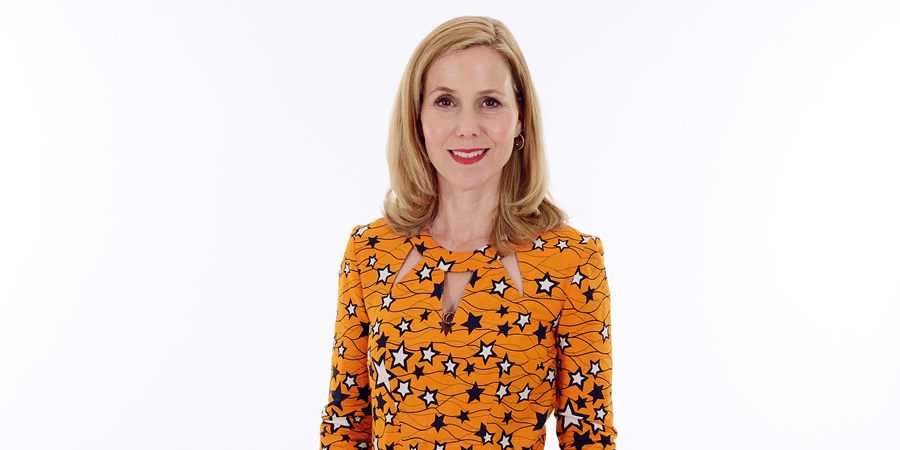 Sally Phillips has confirmed that she is making a romantic comedy film in Sweden.
The story is based around a main character who lives with Down's Syndrome. Formerly known under the working title of My Big Fat Down Syndrome Wedding, the project is now called Don't Fuck Juliet (The Wedding).
Focusing on the culture shock of different lifestyles, languages, and nations, the film is rumoured to feature Tommy Jessop in the main role, an actor with the condition who previously featured in BBC drama Coming Down The Mountain, which explored the effects of the disorder.
The 3-language Swedish film is being produced by Jarowski with The Swedish Film Institute.
Phillips has co-written the screenplay with Nisti Sterk, and the script is edited by Nick Hornby, fresh from his recent success with BBC Two's marital-therapy comedy State Of The Union.
Philips confirms she is "hoping to shoot next year", and the film will be produced by Annica Bellander, who also oversaw the Swedish comedy drama A Man Called Ove.
Phillips' own eldest son Ollie has Down's Syndrome and she says she decided to film in Sweden because the country's progressive politics enabled a larger budget for a cinematic project featuring this kind of often-underrepresented protagonist.
Ever busy with multiple projects on the go, Phillips also confirmed to BCG that her upcoming film Off The Rails, about three women who repeat the inter-railing adventures of their youth, is "in the can". A soundtrack is being prepared, ready for release in March 2020.
Yet another project she is working on is Palm Dog, co-written with Ronni Ancona, which follows the real-life prize for canine thespians awarded at the Cannes Film Festival. It is in development at the moment, ready for a shoot in Summer/Autumn 2020.
Instantly recognisable as one of the forces behind Channel 4's sketch comedy show Smack The Pony, Phillips is known for principal roles in shows such as Miranda (as Tilly), I'm Alan Partridge (as Sophie) and Green Wing (as Holly Hawkes).
She also had a recurring role in HBO's 17-time Emmy winner Veep, created by Armando Ianucci, playing Minna Häkkinen, the Finnish prime minister.
Since 2004 she has also played the main character in the long-running BBC Radio 4 sitcom Clare In The Community. The comedy, which revolves around a social worker more adept at solving other people's problems than fixing her own, ended last month after 12 series on air.
Phillips can currently be seen on screen in the second series of Tourist Trap, the BBC Wales mockumentary about tourism officials. The cast and crew are currently awaiting news on whether the BBC will order a third series.
---
For updates, click the button below.
Share this page