Denis Norden RIP
Denis Norden dies aged 96
Comedy writer and television presenter Denis Norden has died
He was best known to millions as the host of It'll Be Alright On The Night
He also wrote for many comedy shows, often with his writing partner Frank Muir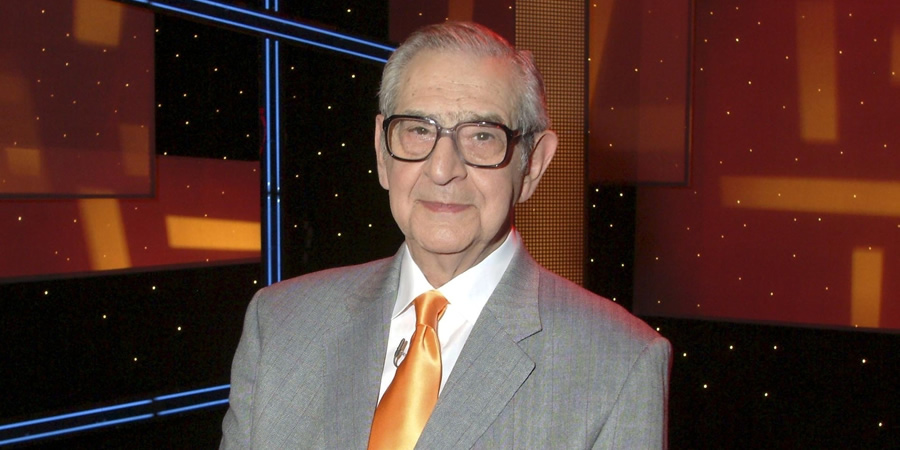 Comedy writer and television presenter Denis Norden has died.
Best known to millions of viewers as the long-serving host of TV outtakes format It'll Be Alright On The Night, he was 96.
Norden had a lengthy career as a writer for radio and television, and between 1947 to the early 1960s worked with writing partner Frank Muir. Together they created BBC radio sketch show Take It From Here, which ran for more than a decade, accumulating over 300 episodes. Amongst their characters were The Glums family, which were given their own TV sitcom spin-off in 1979.
They would write many more hundreds of hours of comedy for the BBC alone, having first been paired by the producer of It's That Man Again.
Born in east London in 1922, Norden died on Wednesday morning after spending "many weeks" at the Royal Free Hospital in London. In a statement, his children Nick and Maggie thanked "all the dedicated staff and doctors who have looked after him - with much devotion".
Denis Norden wrote his first script for the BBC - a comedy called Let's Go To The Holborn - at the age of just 19. He and Muir were also the original writers of the celebrated comic quote "Infamy! Infamy! They've all got it in for me!", which was borrowed - with their permission - for the script of Carry On Cleo, where it has been voted the number one greatest one-liner in film history.
It was in 1977 that Norden got his TV presenting break. Chatting to TV producer Paul Smith in the canteen at London Weekend Television about the old adage about "never working with children or animals", they wondered if you could do a whole show based on funny outtakes. They rang commissioner Michael Grade, who instantly gave them a budget and the suggested title It'll Be Alright On The Night.
Norden recalled thinking, as they left Grade's office, "Well, it's not the best title, but we'd better go with it." He became the host of the show, presenting the links between clips for 29 years, before retiring in 2006, aged 84. The format continues on ITV to this day, with Griff Rhys Jones having presented a number of episodes and - most recently - David Walliams narrating two specials.
Norden's CV features many dozens of other writing credits, including work on shows such as Whack-O!, The Frost Report and Early To Braden.
In 1980 he and Muir were awarded with CBEs for their work, and at the British Comedy Awards 1998 were presented with the Writers' Guild Lifetime Achievement Award.
Paying tribute to his life, Norden's family released a statement today saying: "A wonderful dad, a loving grandfather and great great-grandfather - he gave his laughter-mongering to so many. He will be in our hearts forever."
Below is a segment of It'll Be Alright On The Night:
---
Share this page