William G. Stewart RIP
William G. Stewart dies aged 82
William G. Stewart has died, aged 82
He was a prolific director and producer of sitcoms, particularly through the 1970s
He later became known for hosting TV game shows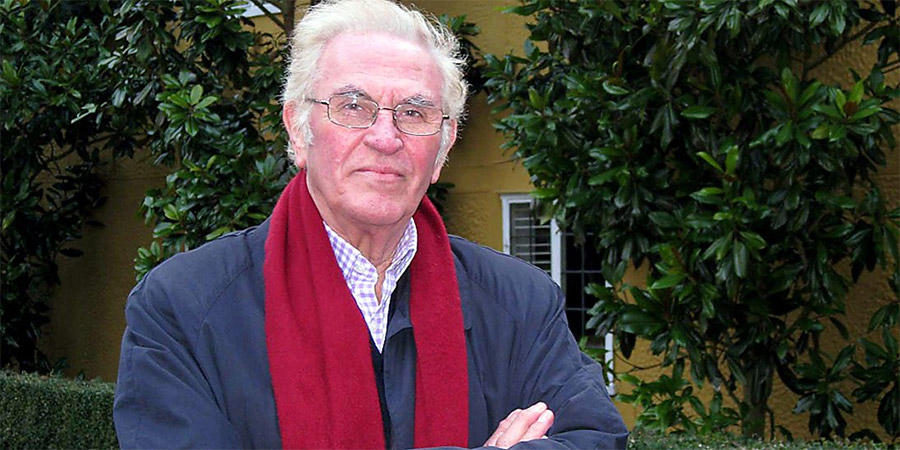 William G. Stewart has died at the age of 82 after a brief illness.
A prolific producer and director of sitcoms during the 1960s and 70s, he later became famous with the public as host of popular game show Fifteen To One.
Stewart's long list of credits include all six series of the hit Sid James sitcom Bless This House, on which he would meet his second wife, Sally Geeson, who was playing James's character's daughter in the show.
His agent confirmed: "Sadly William G. Stewart passed away peacefully this morning surrounded by his family after a brief illness."
During a long and varied career, Stewart acted as secretary to former communist and Labour Party MP Tom Driberg in the 1960s, who was posthumously accused of being a KGB spy. Stewart made a documentary exploring his former employer and the allegations for BBC Four in 2009.
Later in the decade he began working in television, where he would flourish into an extremely successful and prolific producer, initially in comedy - primarily sitcoms - and later moving into light entertainment game shows.
Some of Stewart's earliest comedy productions were special star vehicles. He would produce such programmes for talent including Max Bygraves, Frankie Howerd, Larry Grayson, Patrick Cargill and Tommy Cooper.
He later moved into sketch shows such as Reg Varney and Thirty Minutes Worth.
However, it was in the sitcom genre that he was most successful, making a range of programmes, predominantly for Thames Television.
He also produced and directed Father, Dear Father, and directed its spin-off film adaptation; the final series of hit culture-clash comedy Love Thy Neighbour; Reg Varney's Down The 'Gate; Spooner's Patch by Ray Galton; and My Name Is Harry Worth.
Later, he would go on to make the Australian editions of a number of sitcom hits, such was their popularity in the country. These include Doctor Down Under, Love Thy Neighbour In Australia and Father, Dear Father In Australia.
Amongst Stewart's further credits are ITV's Alf Garnett sitcom Till Death...; The Many Wives Of Patrick; Checkpoint Chiswick; Eric Sykes's The Nineteenth Hole; Paradise Island; The Lady Is A Tramp; Max; The Leslie Crowther Show; My Good Woman; and The Rag Trade.
Born on 15th July 1935, he was married three times - to Audrey Harrison, Sally Geeson, and widow Laura Calland - and had five children: Nick, Barnaby, Hayley, Isobel and Hannah.
---
Share this page