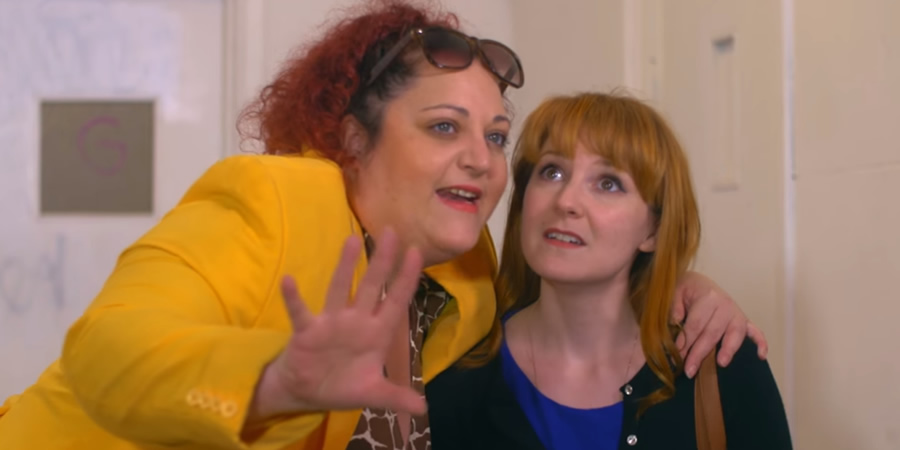 Genre

Sitcom

Published

Platform

Episodes

Starring

Writers

Directors

Producers
Welcome To Chalvey is a online comedy miniseries from the gin-addled minds of Red & Ginger.
Downtrodden, wannabe presenter Katherine Rodden wants to make it in this business we call show despite many unsuccessful attempts.
Katherine lands a job on what she believes is Channel 5's brand new documentary Welcome To Chalvey. Upon meeting Dawn Airey, CEO of Channel 5 and part-time mobster, she discovers that the programme is in fact a low budget show for sister channel 5 STAR; a bargain basement programme about meeting the colourful people of Chalvey, in Slough.
Not only that, but she gets to present alongside the one, the only Claudia Winkleman... or is it? This is an offer she cannot refuse. She's a long way from TOWIE but it might just be Katherine's big break.
"Character comedy aplenty from this twosome. It's The League Of Gentlemen meets Stella Street meets Smack The Pony all banging into a 2017 wall and merging into Welcome To Chalvey!"
Production company

Laugh track

None
Broadcast details
First broadcast

Sunday 25th June 2017 on YouTube

Last new broadcast

Monday 17th July 2017 on YouTube
Website links