BBC will have to axe some of its hit comedy shows
BBC will have to axe some of its hit comedy shows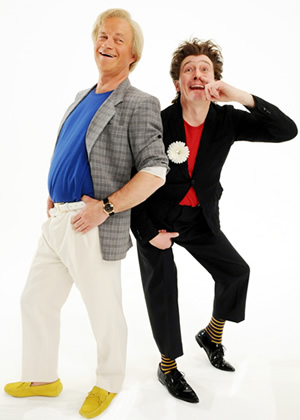 The BBC has said it will have to axe some of its comedy shows due to budget cuts.
The corporation currently has slots for 33 comedy series a year across its four main TV channels, but says this is likely to be reduced due to forthcoming budget cuts. BBC Comedy Commissioner Cheryl Taylor told trade magazine Broadcast that it is expected that discussions will start over which shows to axe within the next fortnight.
Due to a reduced licence fee settlement, the BBC is currently looking for ways of saving money, and it seems the comedy genre is an area that has been selected for cuts. TV comedy - particularly studio-based sitcoms - is considered a particularly expensive genre to make, when compared to other formats.
Cheryl Taylor expressed frustration that she is already having to reject great scripts and performers because there aren't enough broadcast slots for comedy on TV, and predicted that the situation will soon get much worse.
Next week the BBC will have less than four hours of new prime-time TV comedy to broadcast (BBC1: Not Going Out; The Graham Norton Show. BBC2: Episodes; How TV Ruined Your Life; Fast And Loose. BBC3: Coming Of Age; Lunch Monkeys).
Taylor said to Broadcast magazine: "BBC Two in particular has had a gobsmacking year, but that leaves us with a problem - albeit a nice one. I'm looking at that list of hits from last year, thinking 'Which do you not give a second chance to?'. We are in an enviable position in terms of plaudits, but an unenviable position of having to make some tough decisions."
It is not yet known which shows will be axed, although earlier in the week The Sun newspaper, quoting an un-named BBC source, said that Harry & Paul (pictured), the BBC Two sketch show starring Harry Enfield and Paul Whitehouse would not be returning. A BBC Spokesperson stressed that no decision had yet been made on the show's future.
Share this page