Howard Read
We love a 'first' here at First Gig, Worst Gig, partly because Gig, Worst Gig would be a really weird name for a feature. This week's guest has a pretty novel one to his name: he took part in the first performance at Britain's most famous multi-act show - The Royal Variety Performance - to feature an animated duo. Well, that's what it says on this promotional blurb: we're pretty sure Howard himself is human, but who knows - they can do amazing things these days.
Howard is doing an amazing thing on Wednesday actually, by breaking off from his busy schedule - more of that in a minute - to perform at the Hertford Theatre, for a now annual benefit gala organised by local comic Alistair Barrie. The Charity Comedy Gala Evening is in aid of the Hertfordshire Breast Unit Appeal, and features an impressive bill: joining Barrie and the two Howards are Rachel Parris, Marcus Brigstocke, Tony Law, and a special guest who can't be named, presumably because he or she is on the run, or something.
Back to offstage stuff, and Read the writer (and script editor) has also been heavily involved in the huge success of CBBC's Horrible Histories, as well as helping to relaunch Danger Mouse, with numerous other projects on the go, too. It's amazing that he found the time to do this Q&A really, let alone the benefit gala. So what can we expect from him there? And what's he up to next?
"I shall be performing a double-act with a cartoon six-year-old boy at the gala," says Read. "Also over the next few months I will be attending the BAFTAs, writing a Netflix special and eating my own bodyweight in peanuts."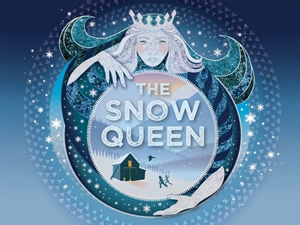 One other good thing about that benefit show is that the comics will perform on the festive set of The Snow Queen, the Hertford Theatre's winter show, which has gotten rave reviews already and which occasional BCG contributor @HazeGee drew the rather nice poster for. There's snow business like showbusiness, as they say.
Right, now let's reminisce with Read.
First gig?
One of my first gigs with Little Howard (my cartoon sidekick) was in the days when computers were rubbish. I managed to put him on mute several times, messed everything up, and the stage started to come apart as if the ground were opening to swallow me whole. The promoter thought I'd done it all on purpose and that I was a modern-day Tommy Cooper. I wish I was. These days my show is funny on purpose.
Favourite show, ever?
I performed on The Royal Variety Performance with Little Howard, and was in the line-up meeting the Queen between Enrique Iglesias and Michael Ball in full drag.
Worst gig?
I did a corporate to The Association of Police Superintendents of England And Wales once. It turns out those guys are quite alpha-male (and alpha-female) and they weren't really into a man whose act is being made to look stupid by a cartoon six-year-old.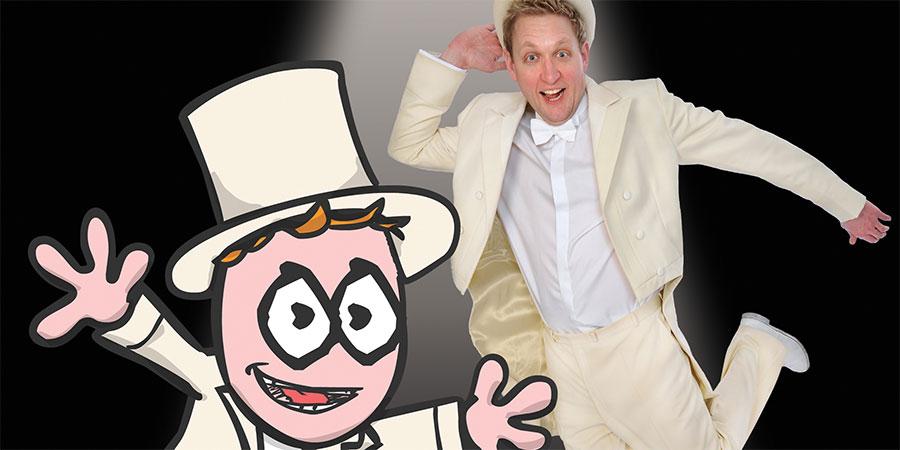 Which one person influenced your comedy life most significantly?
Danger Mouse.
And who's the most disagreeable person you've come across in the business?
Alistair Barrie. He's the worst person I've ever met, and I've met Simon Cowell twice. But I owe him a favour, so I'm doing his charity gig.
The above is a very funny joke. Alistair is delightful.
Horrible people can be very funny in the right context, but only if they're imaginary. In my full-length animation stand-up shows we have an agent character called Roger. He's a pigeon from Barnsley. He's a really horrible character, but because he's a cartoon pigeon, everyone can see that it's a joke, and you can make those horrible opinions very funny.
I've also met Simon Cowell.
Is there one routine/gag you loved, that audiences inexplicably didn't?
I once wrote a five-minute stand-up routine about moths. It had some really great jokes. Nothing.
Do you have any good travel tips, for gigging comics?
Power-napping is a must if you're driving home late at night. But always stop the car first.
Are there particular reviews, heckles or post-gig reactions that stick in the mind?
I got a review at the Edinburgh Fringe once that made me so angry I wrote the entire next year's show about it, being extremely rude about the reviewer in question. That reviewer was on the Perrier Award panel the next year. Rather confusingly I got nominated for the award!
I have made it my aim to be as rude as possible to powerful people ever since. It hasn't always worked out as well as that.
How do you feel about where your career is at, right now?
I feel very good about my career at the moment. I'm doing lots of writing. I'm writing a film, a sitcom pilot and for the Horrible Histories TV show. It means I don't gig as much as I'd like, so seeing me at the Hertford Gala is a rare treat for everyone!