Ed Gamble interview
Now that Taskmaster is basically a major global sport - there are versions in lots of different countries - it must be a pretty big deal being the proud holder of Greg Davies' big golden head. Indeed, some winners don't really want to give it back.
Take Ed Gamble, the valiant victor of Series 9 and still very much part of the Taskmaster scenery, albeit in a non-visual sense; he's the host of an excellent new spin-off audio show.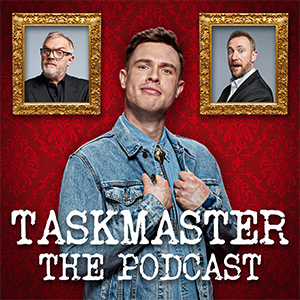 "The podcast is my attempt to cling onto the Taskmaster empire with bloody and bruised fingers," Ed admits. "I am technically still the current reigning champion, but I know that will be coming to an end in a few weeks, so I am trying to make myself invaluable to the court of the incoming monarch. It's pathetic really. I'm like Blackadder, but the thick one from the first series."
Is Ed... short for Edmund? Anyway, to celebrate Gamble's ongoing dedication, this week we're going all First Task, Worst Task, as he takes us through his own ups and downs, and imparts alumni wisdom. Which brings us back to his new show: does it give the rigorous going-over such a global phenom deserves?
"The podcast dissects and discusses each week's episode with a special guest (normally a former TM contestant)," Ed explains. "We go into extreme amounts of detail and give our opinions on the points that were given out. It's a lot of fun and very nerdy, which works well as the show's fanbase is very dedicated."
Very true. But what does Gamble recall from his own TM tour of duty?
First Task?
The first task proper, from what I can remember, was trying to throw something into a pedal bin from the furthest distance, but the bin couldn't be open when I threw the thing. A real puzzler, and a great example of the most frustrating kind of task that Alex [Horne] invents.
Essentially a riddle but with no satisfying answer. I ended up kicking the bottom out of the bin and putting it upside down, hoping that Greg would agree with me that the bin was still technically shut. Amazingly, I got away with it.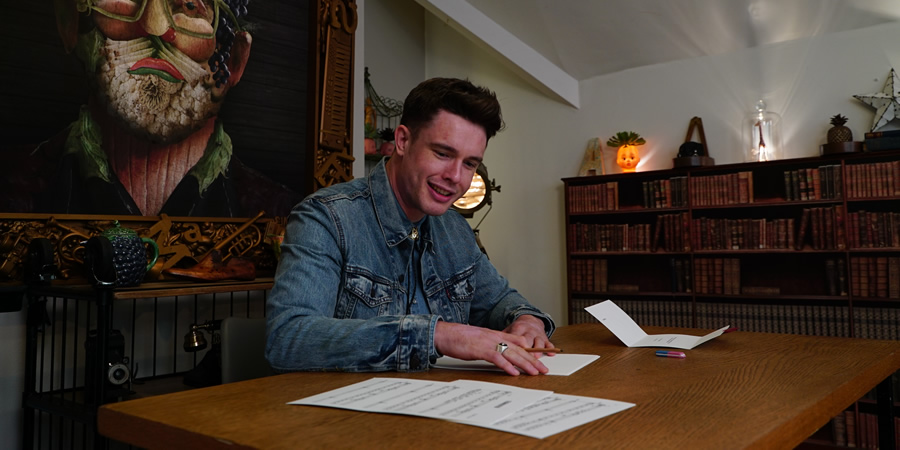 Favourite Challenge?
I loved doing the team tasks with Katy [Wix] and Rose [Matafeo]. A truly joyous day. We dressed me up as a donkey and they played Buckaroo with me whilst pretending to be cowboys. That was probably the most I laughed for all the tasks, which wasn't ideal as I had a saddle and a banjo on my back. Then we went to the pub.
The Most Torturous Task?
Many. The worst one probably being 'break something into as many pieces as possible and then completely put it back together.' I couldn't decide what to do and kept changing my mind (a fatal error on Taskmaster - you have to pick something and give it 100%). I ended up trying to superglue grapes back onto their stalks.
Which contestant have you most enjoyed watching?
Saying "all of them" feels like a cop out, but it's true. The genius of the show is that everybody gets many, many occasions to shine across the series.
With some panel shows you only get one episode, and if you don't land anything you can feel a bit underwhelmed. But this show is so kind to comics and you get the opportunity to get to know people across 10 weeks.
If I was forced to pick some people, I would say Bob Mortimer, Lou Sanders, Sally Phillips, Paul Chowdhry, The Genie [James Acaster], Nish Kumar, Mel Giedroyc and the list goes on. Everyone on my series as well - but special shout out to David Baddiel who stands alone.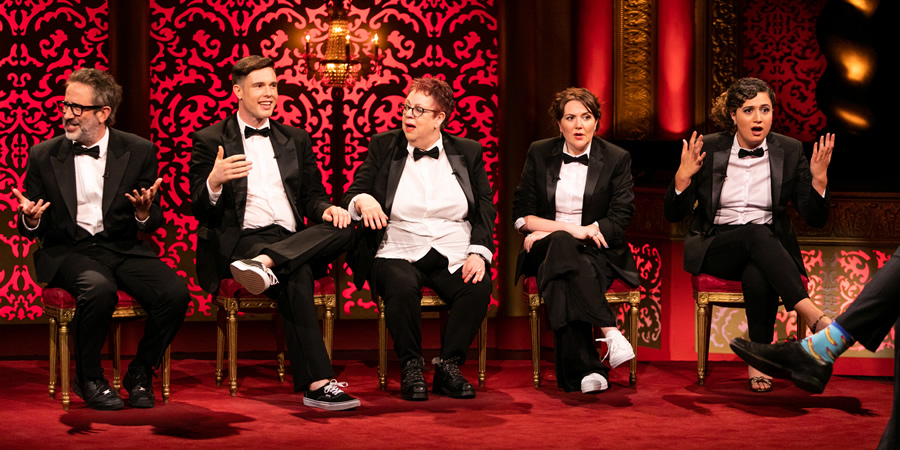 And your favourite moment from the podcast so far?
Paul Chowdhry accusing me that I "like ass" because of the way I eat a pear, James Acaster trying to claim that he would've won any other series, and just the whole episode with Jo Brand. She's the best.
Have any Taskmaster bits come back to haunt you - heckles; people waving aubergines and hummus...?
I can no longer be involved with hummus in any capacity. I've ruined it for myself. You're going to post a screenshot of me snogging a pot of hummus now, aren't you?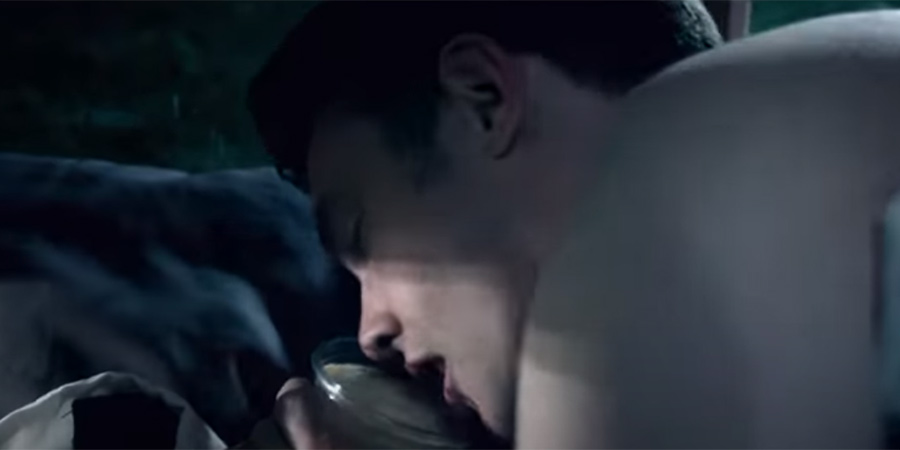 How competitive does Taskmaster get - did you ever get too serious about a particularly silly challenge?
I think I managed to maintain a balance between wanting to win and also having a blast. A lot of people who watched would disagree, but most of the time my desperate competitiveness was over-egged for humour.
Apart from the finale, where it seemed like I wouldn't be properly rewarded for being the only person to do the task right. I killed a fly that was in the studio. Not cool, Ed.
Any advice for future contestants?
Sometimes going with your first thought and running with it is the best thing to do. Never worry that someone else would have done the same, it's way more unlikely than you think. Never show Greg that you get angry when he marks you down, because then he won't stop doing it for his own amusement. Alex Horne is four foot tall.