Chris McCausland interview
One nice and not-uncommon occurrence in the comedy world is the long-overdue overnight success; an act that live stand-up aficionados have spent a good few years enjoying, who then gets discovered by telly in a well-deserved fashion and starts popping up all over the shop.
Chris McCausland, for example, is no stranger to TV, but he's gone proper prime-time recently: acting in EastEnders last year, and appearing on Live At The Apollo, then getting the big BBC panel shows over the last few months: Would I Lie To You? in October, and Have I Got News For You last week, and he'll also be on the Apollo Christmas special. Or perhaps it's a Chris-mass special: a whole show full of comedy Christophers. Could happen.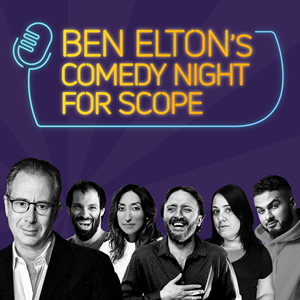 As for his live work, you can catch Chris at a big benefit show soon, alongside some excellent names: on 21st December he'll be on the bill at Ben Elton's Comedy Night for Scope, which is headlined by - surprise, surprise - Ben Elton. Yes, it's a Friday night live with The Young Ones, Blackadder and Upstart Crow writer, now back treading the boards as a stand-up after a lengthy sabbatical. It takes place at London's Shepherd's Bush Empire, and - as the title suggests - raises funds, awareness and laughs for the disability equality charity.
Joining Ben and Chris on that bill are the excellent Shazia Mirza (always a good person to have around, if you saw Celebrity Island With Bear Grylls), Tim Renkow (whose BBC series Jerk has been recommissioned), Jo Coffey (who used to live with One Direction, and presented several Big Brother spin-offs) and Kae Kurd (who's one of the writers of Charlie Brooker/Diane Morgan's Philomena Cunk end-of-year special).
We'll come back to that show, below. First: McCausland's career surge.
You've done some major TV shows recently - could you imagine being on Have I Got News For You, say, when you were starting out?
Just this year I made my panel show debut on Would I Lie To You?, and then followed that up with 8 Out Of 10 Cats Does Countdown.
Both of these shows were incredible to do, but the most surreal experience for me was definitely sitting next to Paul Merton for Have I Got News For You. It's just one of those shows that has been a staple of BBC comedy for decades, since I was a kid, and to be on it myself was just mind-boggling to be honest.
When you start off in comedy, you obviously have pipe dreams of appearing on shows like these, but the reality is that the chances are stacked against you, and so to have the chance myself, and for it to have gone really well, is hands down the pinnacle of my career so far.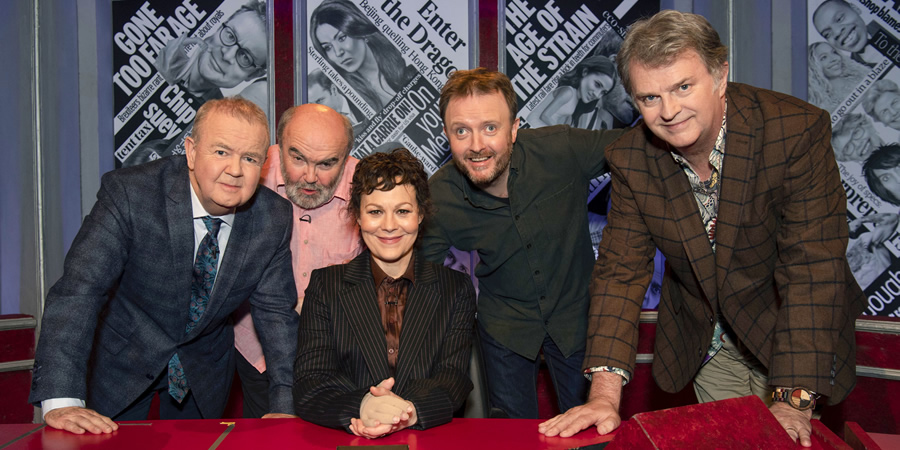 You've been in major shows before, EastEnders etc - does that help you prepare for doing a big panel show, or is it totally different?
Totally different to be honest. I think the thing that has helped me the most is simply getting older. I'm 42 years-old and I've been doing stand-up now for over 16 years. If I had these opportunities ten years ago, I just don't think I would have been ready to be honest.
I've certainly grown into the comedian I want to be, and that has allowed me the confidence to relax into these shows and just be comfortable being myself, rather than trying to play the part of the TV comedian I think I need to be...
Any standout moments from your telly experiences so far?
I have several standout moments, from the first time I walked out from under the Live At The Apollo sign - which was absolutely terrifying - to bantering with Lee Mack and arguing with David Mitchell on WILTY, and now having an audio-only round introduced to Have I Got News For You entirely for my benefit. Instead of the spinning picture round, which is obviously visual, we had the Gramophone of News. Amazing!
You did your first ever tour this year - how did that go, and are there definite do's and don'ts if you toured again?
The tour went great. It was so enjoyable to do, and the audiences were fantastic. I decided to head out front after every show and meet audience members for a chat and photo, which was so enjoyable. I will definitely do this again next time.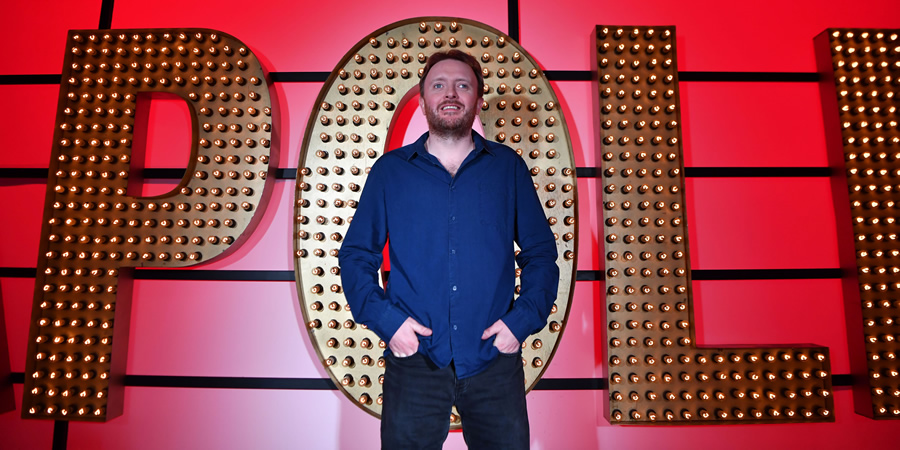 Do you have any interesting rider requests when you turn up at a venue now? Favourite sweets? Weird drinks?
Maybe I'm missing a trick here, but I had absolutely no requests whatsoever. I even stopped off at the supermarket a few times to buy some snacks for myself and my support act Jon Long. Maybe I'm doing this tour thing all wrong. Maybe next time I'll ask for a thousand purple M&Ms. I don't think they do them in purple so at least that will keep them busy.
You're doing the big Scope comedy show soon, at the famous Shepherd's Bush Empire - ever played there before?
No, I haven't, but I've seen a lot of bands there before, so it will be great to be on that stage instead of sat in the audience, or bouncing about the place spilling beer everywhere.
Ben Elton's hosting this one - did you ever catch him in the old days?
I am so excited to be doing a show with Ben. I know that Ben's stand-up style and persona in the 80s was very much a product of his youth and the political climate in the country at the time, but I think I was just a bit too young for it to resonate with me back in his sparkly suit days.
I really got into Ben's stuff in the 90s though, and had all of his shows on VHS and then DVD. I think he is a phenomenal stand-up, and can't wait to listen to him from the wings as I wait to go on stage myself.
Any interesting plans for 2020?
It looks like there will be more TV opportunities to take advantage of, and I will be heading back out for some more tour shows. There is also the chance though that if Liverpool do win the league, my excited little head might explode in May - so it could be a short year.