Stuart Goldsmith
Stuart Goldsmith: Like I Mean It
Stand-up
3:45pm (1 hour)
5-27 Aug 2017
Free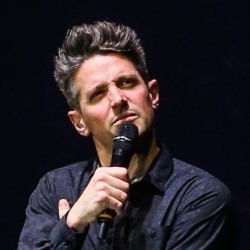 Mon
Tue
Wed
Thu
Fri
Sat
Sun
1
2
3
4
5
6
7
8
9
10
11
12
13
14
15
16
17
18
19
20
21
22
23
24
25
26
27
28
29
30
31
Venue details
The Liquid Room / Annexe (Venue 276)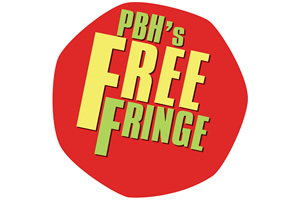 Tickets
This show is free to watch (there may be a donations bucket at the end). There are no tickets, so for popular shows you should arrive early to ensure entry.
Winner: Leicester Comedy Festival Best New Show 2017. Comedian's Comedian Podcast host and 'expert stand-up' (Times) Goldsmith now commits to the bit. This year: second international tour, seven million downloads, support for Jack Whitehall at Wembley Arena, and look, honestly? My best ever show. I'm so goddamn proud of this, it's stupider and less clever-clogs and just the funniest stuff I've ever created. OK? Back to the PR... Come see how 'a master of the form' (Independent) 'makes it look easy' (Chortle.co.uk). Via As Yet Untitled and Russell Howard's Stand Up Central.
An engaging hour covering all that spans between the happiness after marriage and children, and the mortal fear and existential loneliness of age and fatherhood. A finely-tuned, expertly written set well-sold by his energetic, witty and charming delivery.
Reviews
Press coverage