Stephen Carlin
Stephen Carlin: The Gospel According to Stephen
Stand-up
7:15pm & other times, see below (55 mins)
8-17, 19-27 & 30 Aug 2015
Canons' Gait & other venues, see below
Free
This is a 2015 show that has now finished.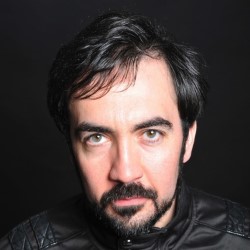 The listing for this show in the printed programme is wrong. The following details are more likely to be correct, but we suggest you independently check.
Show details
Stand-up show starring Stephen Carlin performed on the following days in August 2015...
From 25th August, this show moved to Heroes @ The Hive at 22.10 (see press clipping for reasons why). No shows on 28th-29th August.
Mon
Tue
Wed
Thu
Fri
Sat
Sun
03
4
5
6
7
8
9
10
11
12
13
14
15
16
17
18
19
20
21
22
23
24
25
26
27
28
29
30
31
1
2
Days marked with a * indicate a different time, room or venue.
Differing performance details
Venue details
This show is a true account of the events surrounding Stephen Carlin according to Stephen Carlin. With subjectivity and a lack of verifiable evidence, we bring you the life and times of Stephen Carlin in all its wonderful technicolour. Now if everyone will suspend their disbelief for an hour, then we can get on with the business of entertainment without pesky facts getting in the way. Fun without facts. The way God intended. ***** (Herald).
Share this show
Press coverage
Tweets by mrstephencarlin