2015 Malcolm Hardee Award winners announced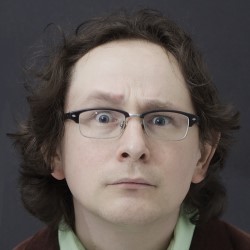 The winners of the 'increasingly prestigious' Malcolm Hardee Awards have been announced.
The winners were revealed last night (28th August) as part of a two-hour ceremony held at the Counting House as part of the Free Festival. The awards were organised by Hardee's biographer John Fleming, and presented by critic Kate Copstick and Clare Hardee, sister to the late Malcolm, who died 10 years ago.
Michael Brunström, who only performed for six days during the second week of the festival, won the award for "Comic Originality" for his show The Golden Age of Steam. Brunström defeated The Story Beast (John Henry Falle), Mr Twonkey (Paul Vickers), and Richard Gadd to win the prize. He was not at the ceremony to collect his award, which was instead presented to the chair of the award's judges, Claire Smith.
Matt Roper won the "Cunning Stunt Award", after he managed to hack into critic Kate Copstick's Facebook account and post fake messages "bigging himself up". Roper collected the award and thanked Copstick for being a good sport. The other nominees were Miss Behave, who spread hashtag adverts on cardboard signs all around Edinburgh; and Abigoliah Schamaun, who put up fake star ratings on her posters.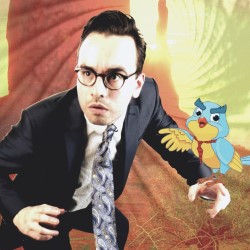 Laurence Owen now joins the likes of Luisa Omielan and soon-to-be Daily Show host Trevor Noah on the list of performers who have won the award for "Act Most Likely to Make a Million Quid". When accepting his prize, Owen threw Monopoly money at the crowd, afterwards explaining that his show is currently making a loss, including having to buy his own Monopoly set just so he could throw fake money away. Owen triumphed over Sarah Callaghan, Phil Ellis and Al Porter.
During the notoriously always-chaotic ceremony, several performers from the world of comedy and entertainment performed. At first compered by Janey Godley, the ceremony started with stand-up Janet Bettesworth reading a letter "sent" by the PHB Free Fringe to the Freestival organisation explaining why they were not allowed to perform at Cowgatehead, with Copstick holding placards displaying what was really being said and what had happened.
This was followed by Clare Hardee and the Can't Can't Girls performing their version of The Can-can, with Hardee sitting down throughout the entire performance; a trick from magician Neil Henry, who a few days earlier had proposed to his girlfriend live-on-stage (she accepted); and Spanish romantic singer Wilfredo (Matt Roper) performing his own spit-filed songs for the ladies in the crowd.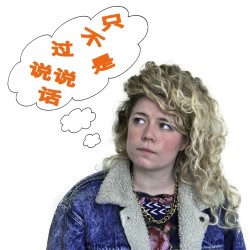 This was followed by the re-telling of some of Malcolm Hardee's jokes in various languages. Louise Reay delivered the jokes in Mandarin; Romina Puma, Giada Garofalo, Giacinto Palmieri and this year's So You Think You're Funny? winner Luca Cupani delivered the same jokes in Italian; and Copstick performed them in English. Afterwards Peter Michael Marino performed as his cruise-ship entertainer character Lance, singing a song about famous people with only one name like himself.
After a brief period of Lewis Schaffer impressions (performed by Paul Vickers and Doug Segal), the finals of the Scottish Russian Egg Roulette Championships took place, with participants including both comedians and volunteers from the audience. While comics such as Lewis Schaffer, George Egg, Romina Puma, Luca Cupani and Juliette Burton all ultimately failed to make the cut, the ultimate victor was Paul Vickers, who defeated British Comedy Guide's review collector Ian Wolf in the final.
Afterward the next performers were Berlin-based musical double-act were Sticky Biscuits, performing songs on amongst other instruments the glockenspiel and the stylophone. Godley had left by this point so Miss Behave took over as compere, who set fire to George Egg's head, did a handstand on a member of the audience, and performed a "sword-swallowing" trick using a pair of scissors.
The awards were then presented, with the final act of the night being Chris Lynam, a member of The Greatest Show on Legs, who used to perform alongside Malcolm Hardee. During his performance Lynam did his most famous routine: singing "There's No Business like Show Business" while naked and clenching a firework with his buttocks. Richard Drake from double-act Bob Blackman was also present throughout much of the proceedings, standing on stage wearing his trademark balaclava, glasses and pin-stripe jacket, and not saying anything to anyone.
All money raised during the show was donated to Copstick's Mama Biashara charity, to raised money for vulnerable people in Kenya.
To find out more about the Malcolm Hardee Awards visit www.malcolmhardee.co.uk/award