3 new Carry On films
3 new Carry On films planned
Plans to make new Carry On films have been announced
Producers hope to shoot 3 films back-to-back next year
It is the latest in a series of attempts to revive the iconic film series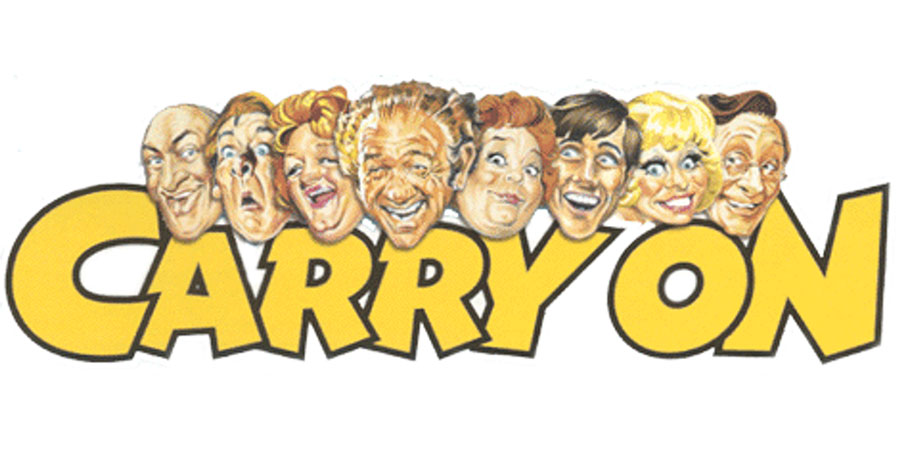 Film producers have announced plans to produce three new Carry On comedies.
Brian Baker, chairman of Carry On Films Ltd and a friend of the series' creator and original producer Peter Rogers, who died in 2009, is behind the project.
He says: "We will bring together a new team of actors, all with their own idiosyncrasies, hand-picked from the vast wealth of fine comedy actors that this country has always boasted. And you just know there will be the occasional appearance by a familiar face from the past. These will be Carry On films after all. Very much part of the series. Our first production is currently being referred to as Carry On 32."
Baker was reportedly "left the exclusive rights to make new Carry Ons" by Rogers, and plans to film the new features back-to-back from Spring 2020.
An official statement claims: "Not only will the methods of the late Peter Rogers be crucial to the continued story of Carry On, but his influence will be evident in the scripts themselves."
Brian Baker adds: "As well as commissioning brand new scripts, very much in the Carry On tradition for the 21st century, we are fortunate enough to hold several scripts that Peter commissioned but never made. Me and my team are thrilled to be adding a new chapter to Peter's legacy."
Thirty one films were produced by Peter Rogers and director Gerald Thomas, between 1958's Carry On Sergeant and Carry On Columbus, released in 1992.
The long-running, hugely successful film franchise also spawned various television series and specials, stage shows, and a wide range of merchandise.
Plans to revive the series have long been mooted, both by Rogers before his death, and by other parties since. The most recent plans, from the same team as today's new project, were announced in May2016 with BBC sitcom writers Susan Nickson and Tim Dawson attached to pen the first new script, Carry On Doctors. However, legal wrangling between the various parties involved behind the scenes brought that endeavour to a close.
The original Carry On films are owned by StudioCanal, ITV - who own the Carry On name - and Warner Brothers.
Further details about the new films will be revealed in due course.
Share this page