Filming underway on Patrick
Production under way on dog-based British comedy film Patrick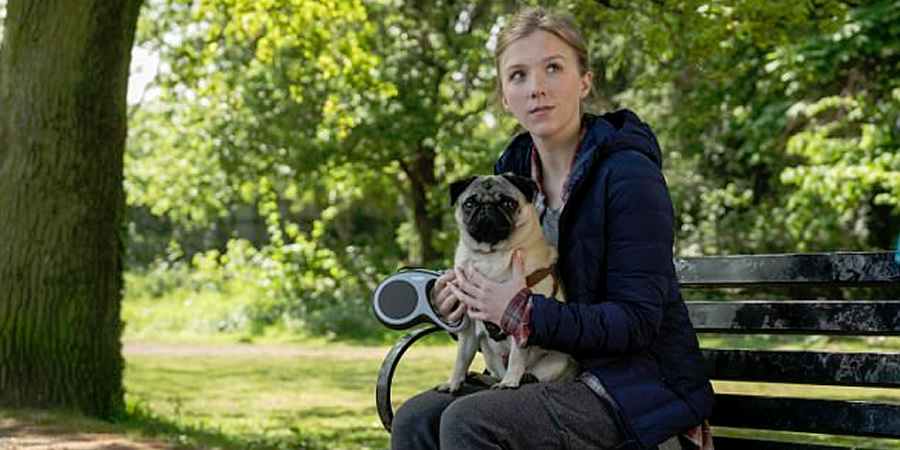 Filming is now under way on Patrick, a new family-friendly British comedy film based around dogs.
The Daily Mail reports that crews are two weeks into a five-and-a-half-week shooting schedule on location in London's Richmond and Chiswick areas.
Patrick stars Beattie Edmondson as Sarah Francis, a teacher who is bequeathed a "small beast" by her grandmother. That 'beast' turns out to be a cute but naughty pug dog called Patrick.
Unfortunately, Sarah is not allowed pets in her flat - a problem she soon finds she shares with her neighbour Celia, who is concealing a continental toy spaniel in her apartment. Several other dogs are also due to appear in the film.
Edmondson told the newspaper: "Sarah's not keen to take Patrick on, and he's not very well behaved, but I think in the end it sort of upsets her life for the better."
Gemma Jones, who plays the mother character in the Bridget Jones films, is playing neighbour Celia. The cast list also reportedly includes Cherie Lunghi and Peter Davidson as Sarah's parents, with Meera Syal as head teacher of the school Sarah works at.
Rapper Ed Skrein, who played Ajax in Deadpool, and PhoneShop lead Tom Bennett, will act as the potential love interests for Sarah's character. The former is playing a vet, the latter a dog walker.
Mandie Fletcher, who worked on the Absolutely Fabulous Movie and sitcoms such as Blandings and Miranda, is directing the shoot.
The film has been written by Fletcher, Paul de Vos and Vanessa Davies, the latter of whom owns a black pug dog called Patrick in real life.
Bernard Cribbins and Roy Hudd also have roles in the new film, and Jennifer Saunders - who is Edmondson's mother - has been seen on set with her whippet Olive.
This film will be a big break for Edmondson, whose other screen roles include playing Kate in BBC Three sitcom Josh and guest parts in the Absolutely Fabulous and Bridget Jones franchises.
Patrick is set to be released by Disney. It will be in UK cinemas in 2018.
---
For updates, click the button below.
Share this page