A taste of Toast Of Tinseltown
Director Michael Cumming on the return of Steven Toast - plus Sandylands updates, and Toast fan Stewart Lee chips in, too.
Last week we enjoyed a lengthy chat with Stewart Lee and Michael Cumming about their wonderful new documentary King Rocker, which celebrates Birmingham punk survivors The Nightingales and features notable comedy names like Frank Skinner, Bridget Christie and Nish Kumar; details on where to catch it below, and we'll return to the full chat soon.
But our Zoom happened just after the Toast Of Tinseltown news broke, and as Cumming directed Steven Toast's previous escapades, we couldn't resist giving both he and Lee a light grilling about their upcoming projects.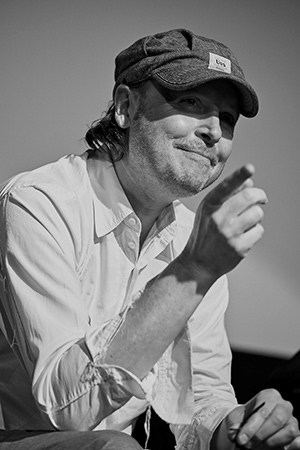 So, Michael, we're getting new Toast?
Michael: I can actually mention it now, it's been sort of secret for a while, but Toast will return. I don't think it'll actually be on the telly till next year, but we're shooting it in the summer. It's just very exciting, to bring him back.
Steven Toast moves to Hollywood in this series - will there be a whole new cast then?
Michael: No, a bit of both. There's new characters, and there will be new cast, but the favourites are going to be in there as well. I haven't actually seen all of the scripts yet, but the first episode is very London based. And then he goes off for his Hollywood adventure.
Stewart: I'm really pleased with that. I can't believe it's been six years.
Michael: We were all wanting to do more. Arthur Mathews, who writes it, and Matt [Berry, Toast's star and co-creator] and I were sort of surprised that Channel 4 didn't want to continue to a fourth series. But I think it's hard for shows to get more than three series now. It feels like that's the amount you're allowed, and then you have to go.
But there was various talk of things; about maybe doing a film of it at one point. And then there was nearly a deal a couple of years ago to do an American version of it, which Matt wasn't sure whether he'd actually be in, or whether we'd have somebody else. And I sort of said, 'Well, you've got to, you'd have to be in it; you can't have an American version of Toast. It's got to be you over there.' And so yeah, it's exciting.
Stewart: I'm really looking forward to that, I really, really miss that programme. You know, I think it's just with Channel 4, they're publicly funded, and they have a remit where they're supposed to develop new things. And it's done three series.
Michael: The thing that I didn't realise, it's going on to BBC One. I just assumed it would be BBC Two, because that's where the more unusual material...
Stewart: Six minutes longer, Michael! Six minutes longer, and no commercial break.
Michael: Shit.
Stewart: You've basically got to make the equivalent of two extra episodes.
Michael: That's right. Yep.
That suits us. I suppose Matt Berry has a bit more profile in the States now, after the success of What We Do In The Shadows?
Michael: Yeah, I mean, it's being made for this country in conjunction with another company, but the other series are on Netflix, and maybe this one will end up there, or somewhere else. I don't really know about that world quite so much.
But I read the first script, and I just was laughing and thought, 'god, it's been a long time since I've read a script where I laughed out loud'. Because the difference now is, all the characters, you know the way he is; it's like there's a shorthand now, you read it and you go 'ah yeah, great, he's back!'
Let's talk about your other show too...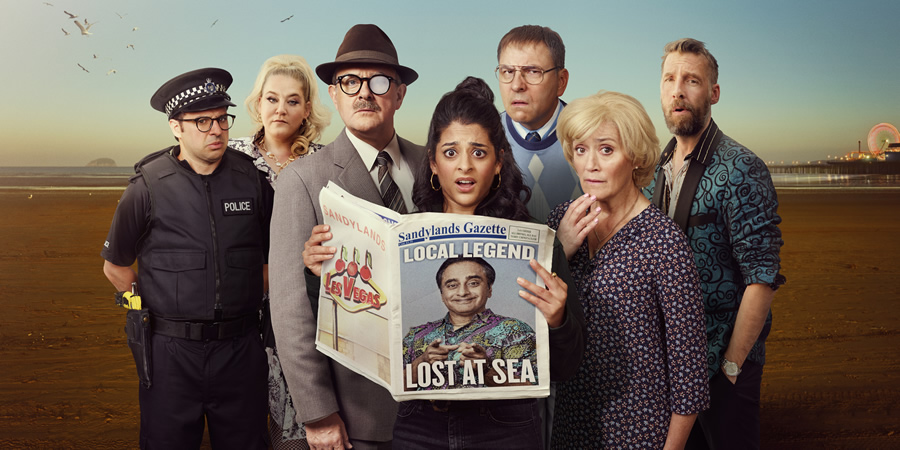 Michael: I should do because it's good - before Toast I'm doing a new series of Sandylands. It's a bit of an under-the-radar UKTV [Gold channel] series, with David Walliams and Sanjeev Bhaskar, Hugh Bonneville and Sophie Thompson. We did three episodes and left it on a cliff-hanger. And then lockdown came and we couldn't make the rest.
Stewart: Oh right, is that what happened?
Michael: Yeah, it was supposed to be six parts, but two batches of three. And it's a nice little show, I think people think of those [UKTV] shows as they just buy in old stuff, but they're now starting to make some quite interesting stuff; it's a couple of really good young new writers who are doing that. I'm really pleased for them that the story is going to continue.
It's easy to assume during lockdown that things have just been cancelled altogether...
Michael: I think when the new ones are made, they're going to relaunch it, all of them together as if it's a new thing. So hopefully people will see it. It's a great cast. I don't know when it's actually going to be on but it's shooting relatively soon, so it'll be this year, I think. It's nice to see David Walliams doing some comedy again, as well.
Didn't you do Rock Profile with him?
Michael: I did do Rock Profile with him. I hadn't seen him much since actually, but it was really very nice to work with him again, after all those years. Because when we did that they were not that well known, to be honest. And now they're sort of national treasures, aren't they?
And Stewart, you'll presumably be gigging again, eventually?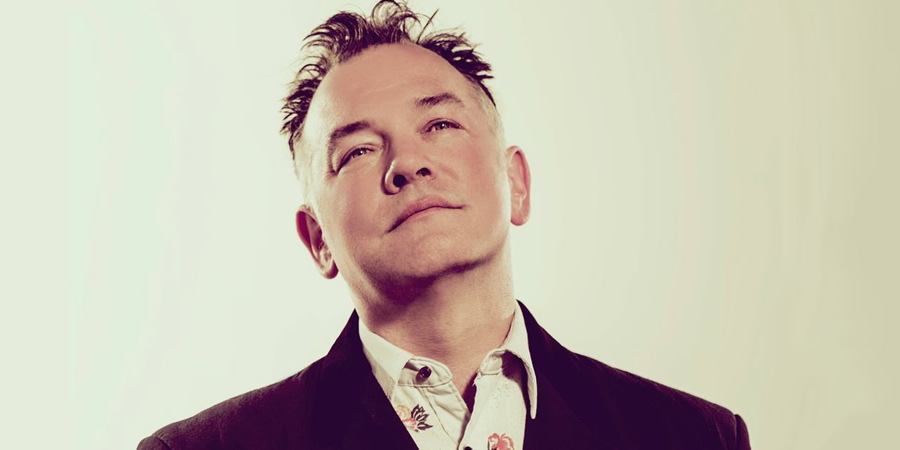 Stewart: At some point, the tour that went down halfway through will restart. The second half of it is about Dave Chappelle's rider, and that hasn't changed as far as I know, as a result of the pandemic.
But the first half, which bleeds into it, was set up with lots of things from the news and current affairs, the news and current affairs of 2019, which by the time this is on the road again, will be a long time ago and be a pre-pandemic world.
It's a world in which - probably crucially to the stuff I was talking about - the fabricated culture war against liberal values has been intensified under lockdown. And - I'm not saying I'm a prophet - but a lot of the things I was saying quite flippantly two years ago are now outdated because it's got much more extreme since then.
So that'll all need looking at and probably a rethink from the ground up. But it's not worth doing it yet, because anything could happen. We're in this crazy rollercoaster world.